Rafael Nadal scheduled to play in Mubadala World Tennis Championship in December
Last Updated: 03/10/12 6:07pm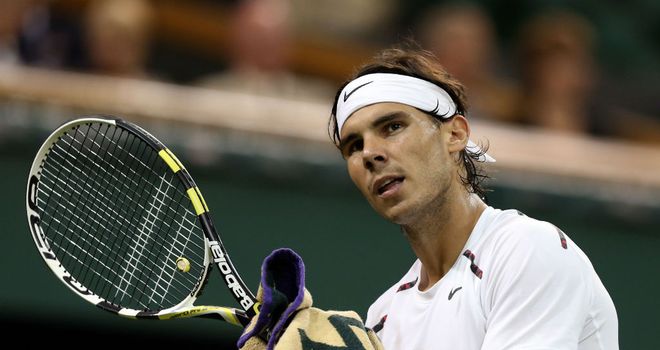 Rafal Nadal: Plans to return from long spell on the sidelines in December
Rafael Nadal is planning to return at the Mubadala World Tennis Championship in December as he seeks to prove his fitness ahead of the Australian Open.
The world number four is struggling with a knee injury and has not played since his shock defeat to Lukas Rosol at Wimbledon in June.
He admitted recently the problem may keep him out of next season's first grand slam in Melbourne in January but he has still put his name down for the exhibition event from December 27-29 in Abu Dhabi.
Last year's winner Novak Djokovic and US Open champion Andy Murray have also committed to playing, with the latter looking forward to returning to the event after an absence of three years.
Murray said: "This season has been great, winning both a grand slam and an Olympic gold medal.
"But I'm hungry for more success and already looking forward to the season ahead, which starts for me in Abu Dhabi. I'm in good form at the moment and I want that to continue in the coming months."