The Australian Open will be the richest Grand Slam tournament ever after announcing record prize-money
Last Updated: 02/10/12 9:23am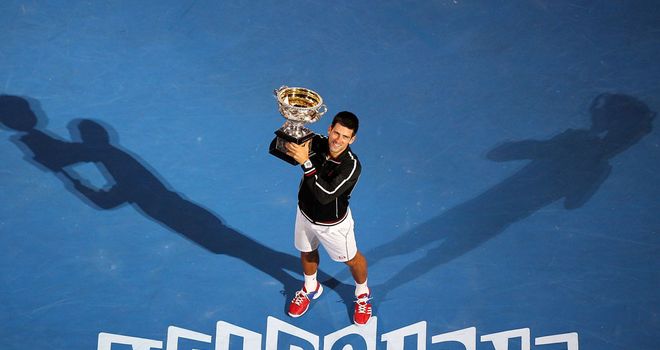 Novak Djokovic will defend the Australian Open title in January
The Australian Open in January will offer record total prize-money of $Aus 30million, the richest in Grand Slam history.
The amount, which translates to £19.3m, is a four million Australian dollars increase on 2012 and compares well against Wimbledon (£16m) and the US Open (£14.9m).
"We have led the world in prize money for these incredible athletes," said Tennis Australia chief executive Steve Wood.
"We want to ensure that the Australian Open continues to make a major contribution to the financial well-being of prefessional tennis players."
Wood said tournament officials would confer with player representatives to determine how prize money should be distributed, with the purse likely to be increased for early round losers.
Meanwhile, tournament director Craig Tiley is expecting Rafa Nadal to be fit despite having not played since his early Wimbledon exit.
"Expect Rafa to be one of the great stories of January," he said.
Novak Djokovic and Victoria Azarenka will defend their titles at the tournament which takes place from January 14 to 27.