Court One return for Murray
Organisers explain decision not to move match
Last Updated: 03/07/12 9:38am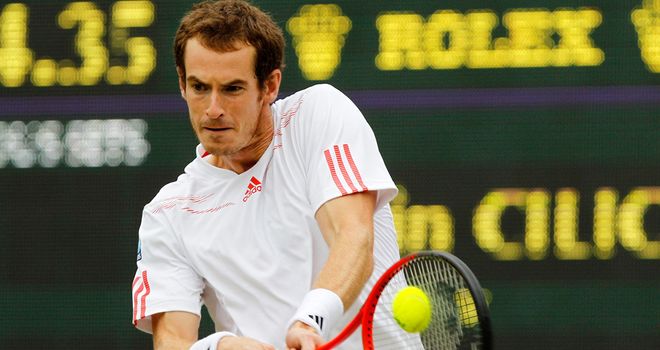 Andy Murray: Will look to complete his match against Marin Cilic
Andy Murray will return to Court One to try to complete a fourth-round win over Marin Cilic after rain forced play at the All England Club to be abandoned on Monday night.
The British No.1 had taken a firm hold on the match and led 7-5 3-1 when the intermittent drizzle became much more persistent, forcing the players off.
Organisers remained hopeful there would be further play but the weather did not relent, while rumours that Murray's match might be moved to Centre Court to be finished under the roof proved unfounded.
A Wimbledon statement last night read: "There are problems associated with moving matches, including stewarding and the wish not to have another late night.
"It all conspires to suggest that the best option is to come back tomorrow (Tuesday).
"This is traditionally a daytime, outdoor event. We have had four late nights already. We could go on to five or six. We have to draw the line somewhere and this is it."
Instead, Murray and Cilic will be first on Court One, with the start of play brought forward by one hour to midday.