Novak Djokovic takes his ATP Indian Wells Masters defeat to Juan Martin del Potro in his stride
Last Updated: 17/03/13 10:03am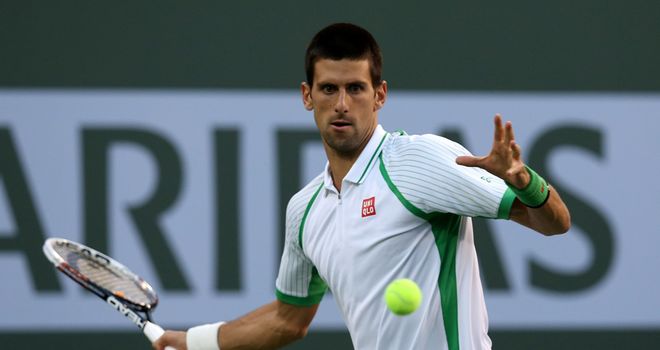 Novak Djokovic: first defeat of the year for World No 1
Novak Djokovic took his first defeat in 22 games in his stride, after Juan Martin del Potro knocked him out of the ATP Indian Wells Masters.
Del Potro came from behind in their semi-final clash to win 4-6 6-4 6-4 in a hugely entertaining encounter.
And Djokovic is already looking forward to the second ATP Masters event of the season which starts in Miami next week.
"It's sport," Djokovic said. "Now I need a few days off and I'll move on to Miami."
Del Potro was full of confidence following his victory over Andy Murray in the previous round, and Djokovic was full of praise for his opponent after the match.
"He has a big serve. He moves around the court very well for his height," Djokovic added.
"He uses that forehand as a great weapon. Great running forehand, so he's opening that side.
"I didn't use my backhand along the line as I usually do. It's one of my best shots. Today it just wasn't there. My backhand generally wasn't there."