Brits sent packing
Day one at the Australian Open and we have already lost the supporting cast, now it's over to Andy Murray.
Last Updated: 16/01/12 9:39pm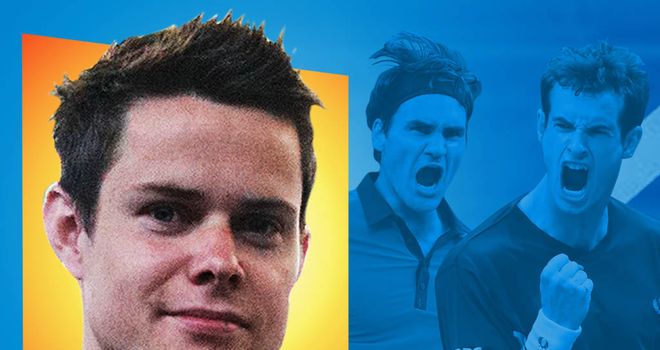 Our man Down Under thinks Rafa looks 'a massive price' after opening round win at Melbourne Park
And then there was one. Day one at the Australian Open and we have already lost the supporting cast, now it's all down to Andy Murray.
Not that there was ever a real hope of the other five British entrants challenging for top honours, with Sky Bet making them all 1000/1 or longer, but a set would have been nice.
First up was Heather Watson, handed the daunting task of taking on world number three Victoria Azarenka in the opening match at the Rod Laver Arena amid soaring temperatures. It was swift and relatively painless, with Azarenka's brutal attacking ground strokes too much for the 19-year-old.
James Ward was seeing his hopes fade away simultaneously, with a straight-sets defeat to Blaz Kavcic, but just making the main draw was an achievement in itself for the 24-year-old, having battled through qualifying.
The same cannot be said for Elana Baltacha, who slumped to 6-2 6-4 defeat to Stephanie Foretz Gacon, a player who is almost double the world 54's ranking.
Anne Keothavong followed Baltacha on Court 11 and was forced to retire after losing the first set 6-0, later revealing she had been ill the day prior and had only eaten a slice of toast.
Meanwhile, young Laura Robson was being eaten alive by Jelena Jankovic, going down 6-2 6-0 as she failed to trouble the former world number one.
So to Andy Murray on Tuesday, when Ryan Harrison will be looking to do as many suspect he is capable of in causing the British number one plenty of problems. It will be Murray's first meeting with the world 84 but, after moving through the gears so impressively in Brisbane, I still fully expect Murray to be relatively comfortable.
Tomic bloom
Australia knew they had a talent, now they know they have a future star in Bernard Tomic. The new Aussie number one answered a whole host of questions with a five-set victory over Fernando Verdasco, having missed a string of break points to trail the world 24 by two sets in the blistering Melbourne heart.
The 19-year-old announced himself to the world with a quarter-final run at Wimbledon last year, only halted by eventual champion Novak Djokovic, taking a set off the Serb in the process.
While Monday's victory over Verdasco was just a first-round win, something he has managed on his three previous visits, it meant so much more for to his expectant nation. His talents have been clear for a few years now and were highlighted with a first ATP title in Kooyong last week, but the questions remained over his attitude and strength.
Typical of his gangly build, Tomic possesses natural power but had some way to go to match the defensive game of the game's top names. However, during his runs in Brisbane and Kooyong his coaches were preparing him for the rigours of five-sets by throwing him straight on the treadmill after his matches. They'll be feeling a touch smug about that right now I imagine.
His attitude is also something that generates a lot of air time, constantly setting his sights at the very top despite emerging into one of the toughest generations the game has seen. But the teenager's confidence allowed him to keep calm against Verdasco, maintaining the belief he could still steer the match in his favour.
Tomic is already making a name for being a man for the big occasions, which will serve him well as he looks to continue on track for a fourth-round clash with Roger Federer.
Rafa rift
Not that Federer will have had much of a chance to be concerned by the latest new kid on the block, with the issue over the possibility of a strike rumbling on. Rafael Nadal appeared to question his great rival's role as president of the ATP Player Council in his pre-tournament press conference on Sunday, the day after the players sat down for their latest meeting.
But Federer played down any talk of a rift saying: "Back in the day he used to say, 'whatever Roger decides, I'm fine with'. Today he's much more grown up. He has a strong opinion himself, which I think is great. It's what we need, especially on the council. It's been nice working with him."
Nadal, as it turns out, had more pressing problems after his press conference with a freak knee tendon problem. The world number two said he felt a crack in his knee whilst sitting in his hotel and then experienced "unbelievable pain" as he attempted to stretch it out.
After heading to the hospital, where an ultrasound and an MRI scan found no serious problems, Nadal received continued treatment to get ready for his match. But he admitted: "Seriously, yesterday during the evening I wasn't 100 per cent sure I would have chance to play, because with the movement of that knee I felt that I will not be able to play."
Fortunately he recovered well enough to romp through with just six games dropped, meaning we are without a major upset after day one.
So, I'm going to refrain until I've had a good look at all of the players before putting my neck on the line with my tips, but I certainly think Nadal, freak injuries permitting, looks a massive price at 11/2 with Sky Bet.
People seem to have forgotten that he arrived here last year chasing the 'Rafa Slam', while Federer hasn't won a major in two years and Murray is still chasing his first. Then there's just the small matter of Novak Djokovic, who we get our first glimpses of on Tuesday.