Top 10 Players to Watch
A list of ten players we simply can't wait to see back in Premier League action this season
By Daniel Storey
Last Updated: 14/08/14 11:20am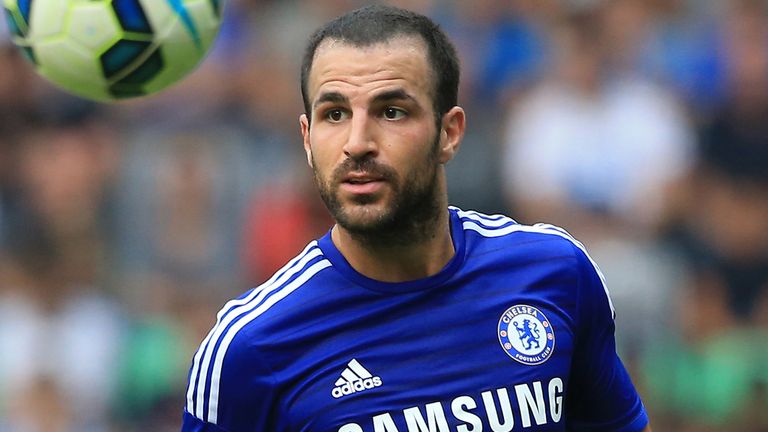 Some new, some existing, some with a point to prove, all with talent in abundance - this is a list of those players we can't wait to watch during this new Premier League season. There's even an English player amongst them, praise be..
10) Mauro Zarate (West Ham)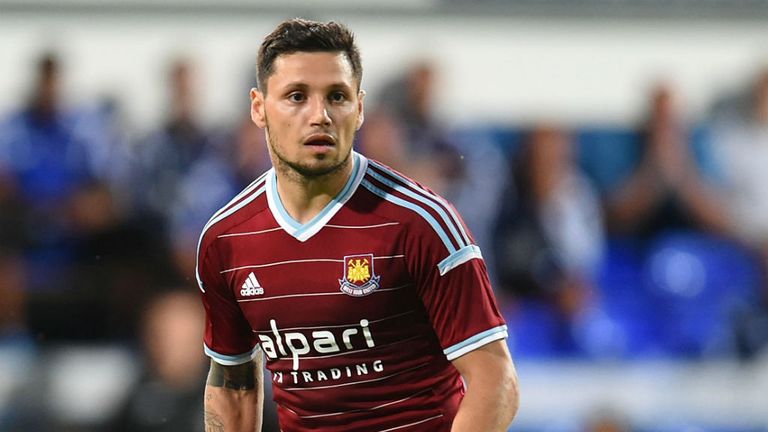 Apart from the stranger-than-strange £12million spent on Enner Valencia (and that is more for gallows humour purposes), the striker situation at West Ham promises to be rather uninteresting indeed. An injured Andy Carroll, Carlton Cole, Modibo Maiga and Ricardo Vaz Te make for 26 Premier League goals in 158 games over the last two seasons, and the possible arrival of Connor Wickham doesn't do much to ignite a tingling in the loins. We want excitement, dammit.
The presence of Mauro Zarate, therefore, makes for much more fascination. Banned for two games at Lazio for insulting a referee (severely), he then followed that up by making a fascist salute. Zarate also left Rome for treatment on a skin condition but was then seen holidaying in the Maldives, and was regularly forced to train with the reserves or youth team for being disruptive. All within the last 18 months.
It will, there is no doubt, be interesting.

9) Bojan Krkic (Stoke)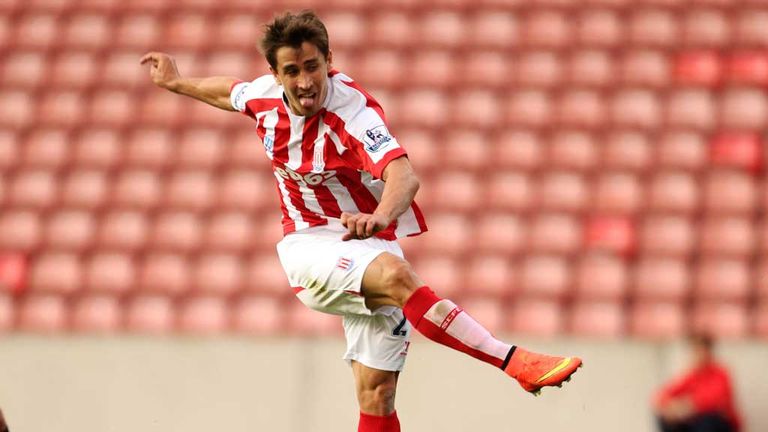 Given his pedigree, we're not claiming to be unearthing a 'hidden gem' in double Champions League winner Bojan, but there is certainly a sense of intrigue regarding the Spaniard's arrival in the Potteries.
There is little doubt that the move constitutes a fall from grace for Bojan, who started 17 games for Ajax last season and just five for Milan the campaign before. However, with an impressive pre-season and under the stewardship of a seemingly more settled Mark Hughes, this seems very much like a free roll of the dice from all parties. Just don't score in any midweek home games between October and March - not sure we could take the weak gags.

8) Muhamed Besic (Everton)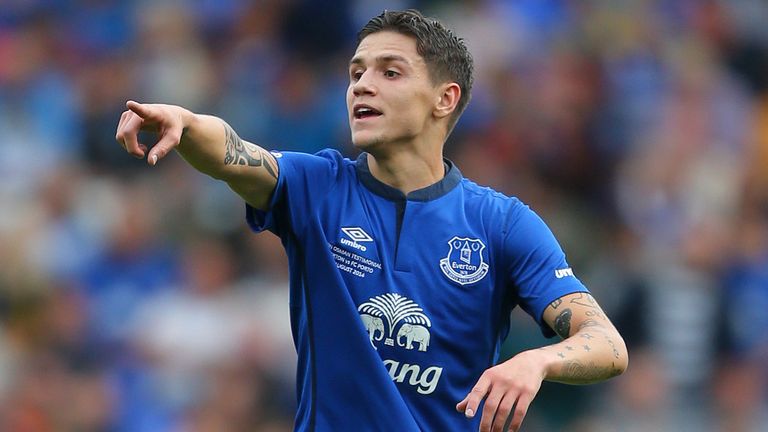 "I knew several months ago that (Muhamed) Besic would be in the squad, because he is the only player here who can handle the job of man-marking Lionel Messi" - Safet Susic, Bosnia & Herzegovina coach
Despite the added pressure, there is little doubt that Besic thoroughly impressed during this summer's World Cup, and earned his move from Ferencvaros to Everton. Comfortable playing in central defence, Roberto Martinez is likely to follow Susic's lead and utilise Besic as a holding midfielder alongside Gareth Barry or James McCarthy, thus allowing Kevin Mirallas, Ross Barkley and others to roam more freely.

7) Erik Lamela (Tottenham)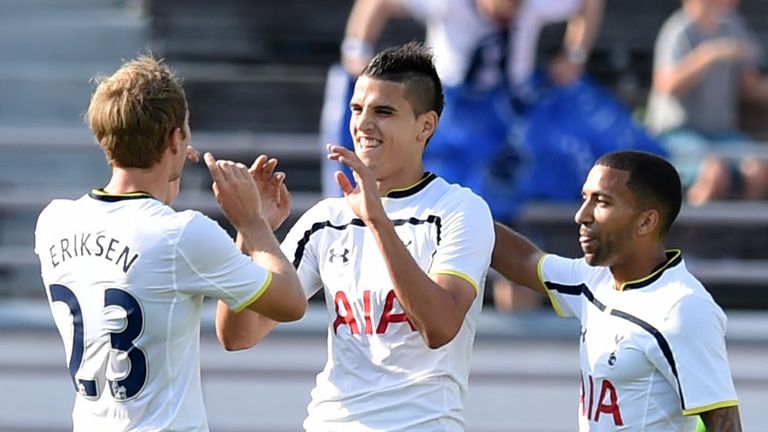 Having inherited a bloated squad (high on quantity, not on quality), Mauricio Pochettino has already publicly spoken of his desire to trim the fat, plenty of which may consist of summer 2013 arrivals that then wholly unimpressed.
Lamela, however, will surely not be amongst that group. Tottenham's record signing had a debut season blighted by back and hamstring injuries, and even when fit largely failed to offer any evidence for his weighty fee, constantly playing catch-up following a stunted pre-season. Now is the time for redemption.
The assumption/aspiration is that under Pochettino this may be a player reborn, substantial improvement negating the necessity for increased investment. It may be already be a case of last-chance saloon.

6) Dusan Tadic (Southampton)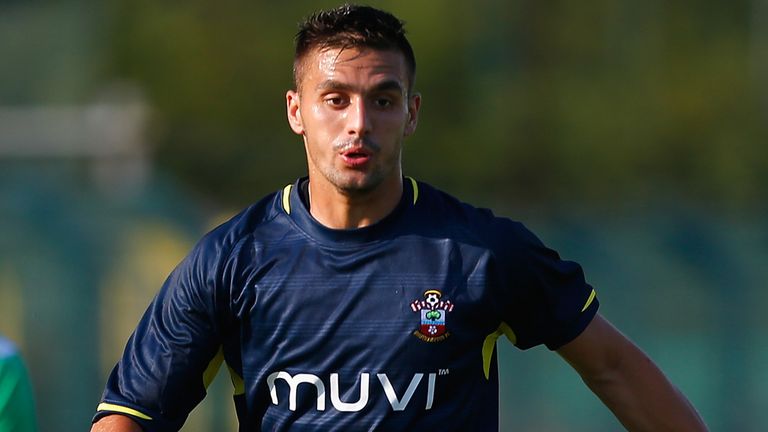 Although there was overwhelming negativity at the Southampton St. Mary's Summer Sale, there is still reason to believe that the Saints can prosper this term.  That is because in Ronald Koeman, they have a manager that actually has knowledge of an alternative league to the one in which he is competing. If Southampton were forced to shop around the Premier League's lower reaches for replacements then things could have got rather smelly, but the Eredivisie provides Koeman with a resource of potentially valuable recruits.
Dusan Tadic may well be the perfect example. Playing in the same team as Nacer Chadli with Twente, most fans of the Eredivisie will tell you that Spurs simply signed the wrong player, and the 16 goals and 14 assists the Serbian provided last season may well add fuel to that fire.
Tadic is no guarantee of success, but for half the price of the departed Lallana, Southampton have signed the best player in the Dutch league. Put him alongside the same division's top scorer (Graziano Pelle) and you suspect Koeman et al may just be okay.

5) Stevan Jovetic (Manchester City)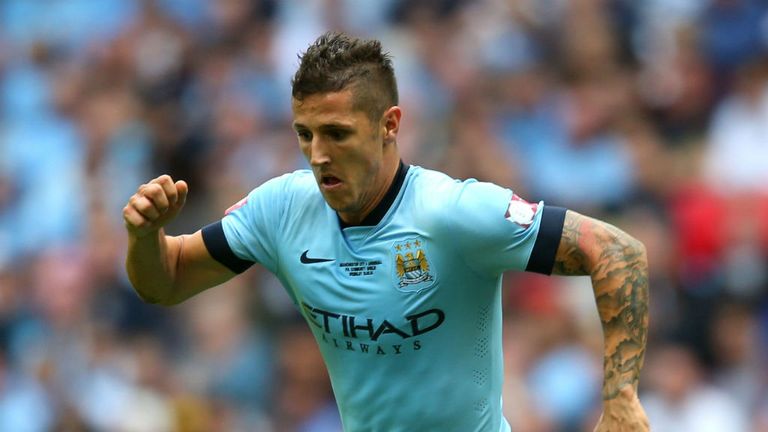 Similarly to Lamela before him, whilst it may be fair to label Jovetic's first season in England as disastrous, the entirety of the blame cannot be placed at the feet of a player who suffered with multiple injury issues.
Jovetic can use both feet, is happy to drift out wide or deep and has an excellent eye for a pass in the final third - his brilliance in his final season for Fiorentina has been unjustly forgotten amidst a stuttering 12 months in Manchester.
With the hamstrings of Sergio Aguero, form of Alvaro Negredo and finishing of Edin Dzeko providing an uneasy hat-trick, there is the propensity for a City forward to establish themselves as a regular starter within the first-team set-up, and the Montenegrin scored five goals in City's final three pre-season friendlies. A word of warning, however: Darren Bent scored 11 goals in his last five friendlies in 2008/9 for Spurs.

4) Ander Herrera (Manchester United)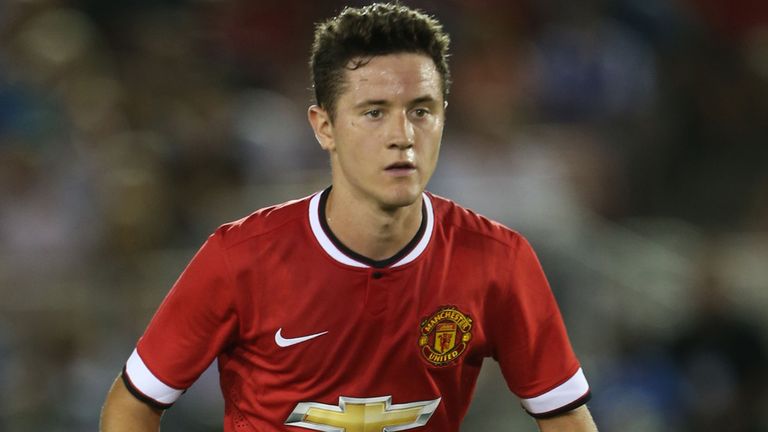 Ander Herrera may well not be Europe's best midfielder. His transfer fee may also be slightly on the lofty side at £29million, and he may well be the tenth choice for Spain's central midfield, reaching the age of 25 without receiving a call-up to the national squad. But that just makes his presence as the potential new saviour of Manchester United's midfield all the more intriguing.
Contributing three assists on debut in a 7-0 win is lovely enough, but Herrera's real test will soon come. With the much-vaunted move for Arturo Vidal still failing to materialise, it's all on a fresh-faced young man from Bilbao to pour Polyfilla in the cracks in United's midfield. Has anyone got a bulldozer?

3) Theo Walcott (Arsenal)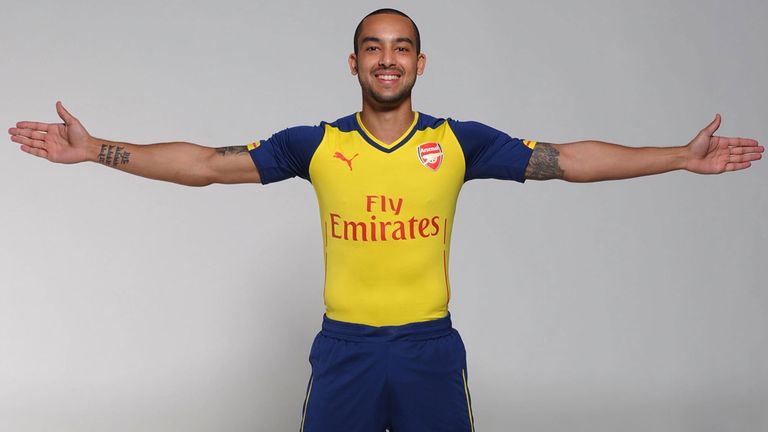 Well of course we are excited about the arrival of Alexis Sanchez, and to see whether Aaron Ramsey can continue his frankly obscene form from early last season, but it's Theo Walcott that raises the most intrigue. Arsenal were top of the Premier League when Walcott suffered his knee injury in January, and he had scored five goals in his previous five league matches - Wenger's side won 77% of matches with him in the team but just 56% without him.
There is also an interesting question to be raised regarding Walcott's positioning when he returns in September. Will he play as a support striker to Olivier Giroud (as is his wish), with Mesut Ozil and Alexis Sanchez either side, or instead be forced to operate from the right wing with Sanchez more central? Either way, it seems baffling that Walcott is now Arsenal's second longest-serving player, joining a week after Abou Diaby.

2) Cesc Fabregas (Chelsea)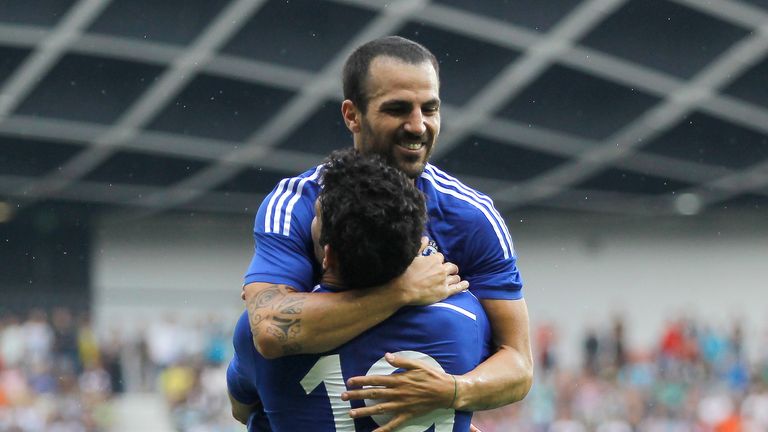 With the jury still out on Diego Costa's potential success at Stamford Bridge, there is a great deal of confidence that Cesc Fabregas may be a whole lot more dependable. It should just be a joy to see him back in the Premier League.
"Frank is the history of the club, history nobody can forget," Jose Mourinho stated recently. "Fabregas is the future; history is history but the future is more important at the moment. My opinion, and the opinion of my players, is that Fabregas is the right player to occupy that central position in midfield."
Playing alongside Nemanja Matic and linking with Willian, Eden Hazard and Oscar, it's a mouthwatering prospect. After being forced into a more attacking position with Barcelona, and slightly suffering for that move, now is the chance to see Fabregas in his best position.
The Spaniard already has 71 Premier League assists despite leaving for Spain at the age of 24 - odds of 14/1 on him providing the most assists this season could prove a very shrewd bet.

1) Philippe Coutinho (Liverpool)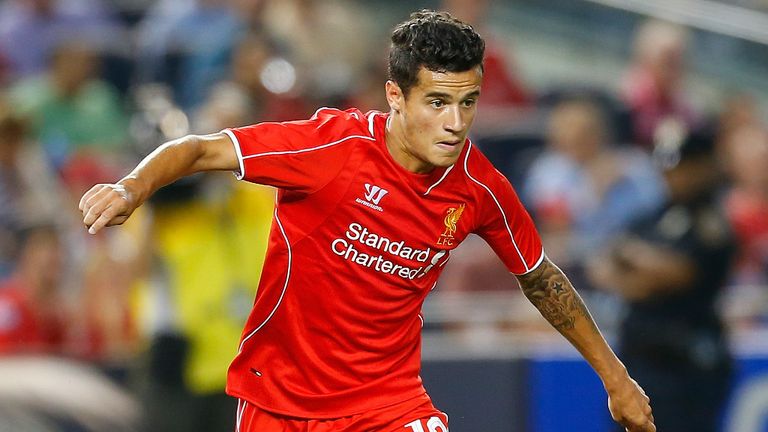 It's far, far too easy to get excited in pre-season, but watching Philippe Coutinho's performance against Dortmund last weekend will have given Liverpool fans hope that the post-Suarez era may not be as glum as many naysayers predict. Operating in a No. 10 role behind Daniel Sturridge, the Brazilian was wonderful.
"His ability is just magical," Brendan Rodgers said after the game. "His ability to get out of tight situations, his view of the game. That's his best position too - playing between the lines. He will show at that (Champions League) level that he is a top player."
The arrivals following Suarez's departure may well prove many doubters wrong, but there seems little doubt that potentially Liverpool's most exciting talent was already at the club. Coutinho is ready to step into the Anfield limelight - it could make for particularly attractive viewing.
A version of this article first appeared on Football365