Talking Tries
By Nigel Askham. Last Updated: 08/02/13 11:24am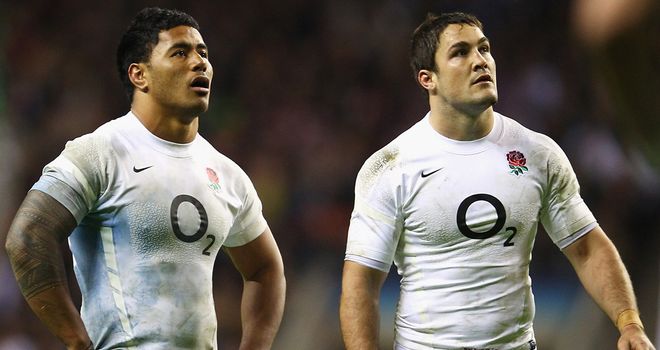 Six Nations: England are the punters' choice
Ahead of the second round of fixtures this weekend, Sky Bet's Nigel Askham asks rugby betting trader Sam King where the big money should be lodged on the Six Nations.
Q: No doubting the match of this weekend - Ireland and England both have eyes on a potential Triple Crown at the Aviva on Sunday. Where are the punters going with this one?
A: The money this week looks like it's going on England to win. Some betting firms went up at England +2 on the handicap but the market went in a day such was the interest. Ireland looked good last week against Wales in the first half and relaxed in the 2nd as they had it covered. England look good but not at their best, it was more of a warm up game for them. I think this is where England step it up a notch at the Aviva Stadium. Grab the 10/11 whilst it's there.
Q: England have Manu Tuilagi available again after injury. Is there money for him to make a try scoring impact given his impressive return of 9 tries in 17 starts?
A: Yes the money is going on him, he is one of England's most influential players and with his return will bring some structure to the team which they were missing last week. 14/1 is a good price for him to score, his power is enough to get through [Brian] O'Driscoll and [Gordon] D'arcy. Don't be surprised when he is looking to offload it after taking one of them out.
Q: Ireland have doubts over Gordon D'Arcy and Mike Ross, has that lessened confidence among Ireland backers?
A: It has, as most of the money seems to be going on England. D'arcy played really well last week - he added an extra bit of security, O'Driscoll has been taken off captaincy which seemed to free his responsibilities up giving him more time to hook up with D'arcy. Mike Ross is a loss but again he is an aging player like a lot of the Irish team, this will give up space for a younger prop to take control -looks like Dave Kilcoyne could be taking his place.
Q: Wales look to pick up the pieces in Paris. The feeling seems to be they could be on the receiving end of a French backlash. Have Wales had much support?
A: This wales match is very difficult to predict, in the second half of last week they really cranked up the gears knowing they had nothing to lose. France are coming off a humiliating defeat to Italy - they need to restore pride and I think that Wales will get a royal stuffing from the French. France -8 on the handicap looks like the bet to have. There are reports that [Sam] Warburton might not even start for Wales, this is a bit drastic but something does need to change.
Q: Scotland were disappointing in their opener at Twickenham. Is there any indication in the market of hope for them given Italy's stunning win over France?
A: Unfortunately for all you Scots out there the money is going on Italy at 11/8 and who can blame the punters? Italy were a different class last week, Sergio Parisse really stood out and dragged Italy along with him. I'm very undecided here, usually I would have to pick Scotland playing at Murrayfield but Italy were proper boss last week, so if it's value you're after then perhaps side with the Italians.
Q: What are the current odds for the dreaded wooden spoon?
A: Scotland are 4/6 and Italy are now 5/2. Italy were 1/2 before the France game but have drifted out massively. Scotland now have a 60% chance of finishing last but I would back up these stats with this money. Sorry Scotland, but I reckon you're finishing last.
Q: How about the Six Nations outright market, presumably England are on the charge?
A: England definitely are in charge - they are now evens from 15/8 while Ireland have been cut into 13/8. The winner of this Six Nations is going to be decided this weekend in my opinion. If England win they will be cut in short so that evens won't be around long. France have drifted out to 13/2 - this looks a fair price for an outsider to win. If you want something to cheer on from the underdog prospective have a few dabs on that.
Q: Finally, you were on fire last week with a nice little treble involving England, Ireland and Italy. Any more tips where those came from?
A: My tip for this weekend will have to be France -8, England to win and Scotland to win. This treble pays out at around 4.5/1.
Subscribe
Most Popular