Chris Holder won the Elite League Riders' Championship at Swindon
Last Updated: 21/10/12 4:22pm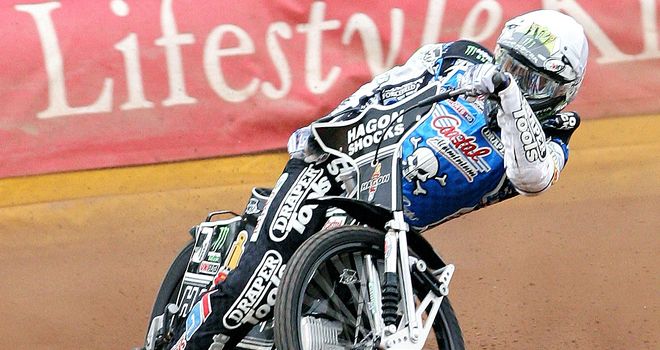 Chris Holder: Elite success for world champion (picture credit: Mike Hinves)
World champion Chris Holder added the Elite League Riders' Championship to his array of silverware with victory at Swindon on Saturday.
Poole's Australian star led the meeting along with King's Lynn No 1 Niels-Kristian Iversen after the qualifying races, both on 12 points, and Holder won the final with the Dane second.
Coventry's Chris Harris was third with Rory Schlein of Belle Vue crashing out.
Holder said: "I'm really happy with that. I've never managed to win that one before, so that's really cool.
"It was a tough field. The bike was really good, my mechanic did a good job and we managed to bag the win, so I'm really happy."