Hammers confirm top-two
Karlsson and Watt back with Lakeside in 2013
Last Updated: 16/09/12 1:45pm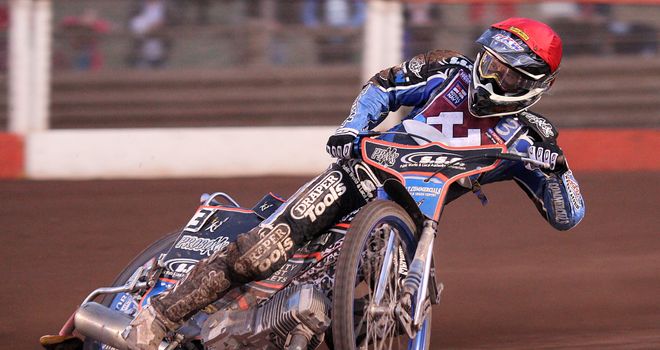 Davey Watt: Back with Lakeside in 2013 (pic credit Edward Garvey)
Lakeside Hammers have confirmed that top-two Peter Karlsson and Davey Watt have agreed terms to return in 2013.
Team decisions normally wait until the winter, but Lakeside are seemingly very happy with the veteran Swede and Australian - so have now done a deal.
Both are averaging above 8 and have led Lakeside's charge for a play-off berth which will be decided next week.
The pair have also steered the Hammers through a difficult season, which has been marred by the death of British legend Lee Richardson in May.