Champions Swindon Robins returned to the top of the Elite League
Last Updated: 15/08/13 11:54am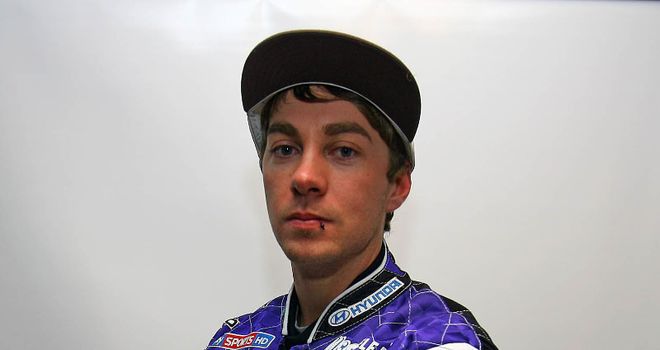 Troy Batchelor: Top scorer for Swindon
Swindon Robins climbed back to the top of the Elite League after a comfortable 56-37 win over King's Lynn.
Alun Rossiter's side put in a power-packed display with all of the Robins showing up well, with the Stars left trailing from the early stages of the meeting.
Results and scorers:
BELLE VUE 59
Craig Cook 12+2, Magnus Zetterstrom 10+2, Matej Zagar 10, Kevin Wolbert 9+1, Kevin Doolan 8+1, Josh Grajczoenk 5+1, Ulrich Ostergaard 5+1
COVENTRY 35
Krzysztof Kasprzak 13, Stuart Robson 12+1, Aaron Summers 4, Grzegorz Zengota 3, Scott Nicholls 3, Adam Roynon 0, Michal Szczepaniak R/R
---------------------
SWINDON 56
Troy Batchelor 12+1, Kyle Howarth 11+3, Peter Kildemand 11, Nick Morris 8+3, Hans Andersen 8+2, Edward Kennett 6+1, Max Fricke 0
KING'S LYNN 37
Niels-Kristian Iversen 14, Lasse Bjerre 9+1, Kozza Smith 6+2, Mads Korneliussen 4, Nicklas Porsing 2+1, Richie Worrall 2, Rory Schlein R/R
---------------------
WOLVES 59
WOLVERHAMPTON: Tai Woffinden 14+1, Jacob Thorssell 14+1, Adam Skornicki 9, Freddie Lindgren 8+1, Ricky Wells 6+2, Ludvig Lindgren 0, Ty Proctor R/Rn
BIRMINGHAM 39
artin Smolinski 10, Jason Doyle 9+1, Nicolai Klindt 6, Chris Harris 5+3, Danny King 3+1, Ben Barker 3+1, Josh Auty 3
Troy Batchelor led the Robins home with 12+1 Pride but perhaps the Man of the Meeting was recent signing Kyle Howarth, the British youngster building on his World Under-21 Final display over the weekend with a stunning performance to score paid-14 from five rides.
Danish star Peter Kildemand also hit double figures with 11 for Swindon.
GP ace Niels-Kristian Iversen showed up well with 14, whilst Lasse Bjerre did well for paid 10 - but there was little else on show for the Stars.
Swindon boss Alun Rossiter said: "That was a good night's work from us. They were a bit depleted without Rory (Schlein) but you can only beat what's in front of you, and they are a team in contention for the play-offs.
"Kyle was great. He's been working hard and getting frustrated, so this is great for him because he's been going in the right direction. Things are looking good and there's more to come."
Swindon move top, but they are actually level on points with second place Wolverhampton and Birmingham in third - after Wolves claimed a 51-39 victory over the Brummies at Monmore Green.
Tai Woffinden was star of the show with his brilliant unbeaten 14+1, whilst reserve Jacob Thorssell showed up well - also claiming paid 15.
Only one visitor hit double figures with Martin Smolinski claiming 10.
Wolves boss Peter Adams heaped praise on Thorssell, saying: "I don't normally single riders out but Jacob was brilliant, to score like that was a major factor in us gaining all three points.
"It was a fabulous speedway meeting and the three points go a long way towards us securing a place in the play-offs."
Bottom of the table Belle Vue Aces recovered some form with a comfortable 59-35 over Coventry Bees.
All the Belle Vue riders enjoyed some success with their big hitters Craig Cook, Magnus Zetterstrom and Matej Zagar all claiming double figures.
Coventry had Krzysztof Kasprzak (13), and Stuart Robson (12+1) - but they scored all but 10 of The Bees' points between them.