Aces' new home on course
Belle Vue hope building work will start this summer
Last Updated: 10/02/12 9:09am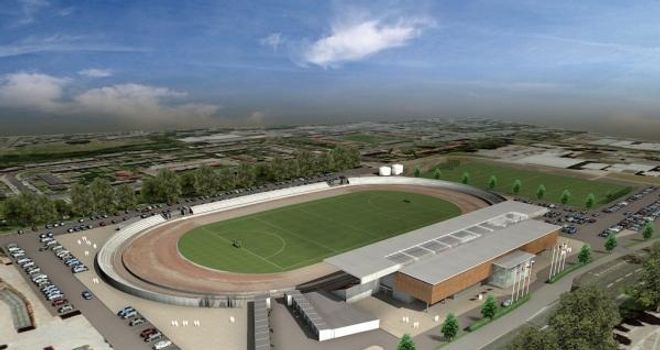 Talks over Belle Vue's propsed new stadium are continuing but they still hope building work will begin this summer.
The Aces already have one eye on hosing the Speedway World Cup in 2013 at their new home, which will be known as the National Speedway Stadium.
Being built at the Belle Vue Sports Village in East Manchester, the club says talks are continuing, albeit slower than they hoped.
Managing director David Gordon said: "We are in the nitty gritty discussions involving many aspects of the new stadium.
"We are making what I would call the hard yards. It's the detail that is taking the time.
"We are pushing as hard as we can to move forward with our various partners but we can only push so hard.
"We are involved in talks over things like legal matters, leases, funding, construction and planning implications.
"It's frustrating but we are making substantial progress and that's the main thing. We are not discussing if something will happen but when it will happen.
"This is the difficult time for making progress because there is so much to do but Manchester City Council are still supporting us.
"A lot of things are in place and ready to go. We are not pre-empting or assuming anything but we are still very much in the game and I am optimistic of a great future."
Chris Morton, the club's operations director, said: "The nearer it gets the harder it becomes because there is so much detail that has to be sorted out. "It has been a long haul but we are continuing to edge along and things are still moving in the right direction."