Swindon v Belle Vue: Visitors must transfer home form, says Kelvin Tatum
Belle Vue are unbeaten at home but Kelvin Tatum asks if they can transfer that form at Swindon.
Last Updated: 26/05/14 1:36pm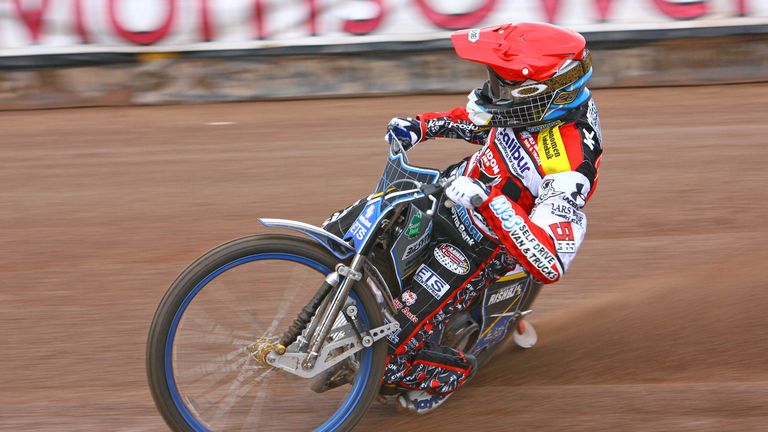 Tonight's match is important - Swindon are languishing down in the bottom half of the table and they're used to being in the top half, in the top four.
The stadium there is not a fortress like it has been in the past for the Robins and so far this season they've looked a little vulnerable.
They signed Simon Gustafsson in the winter from Eastbourne Eagles and he has been under a lot of pressure - and he hasn't been at his best. He produced a better performance at his old club on Saturday but the team were beaten so, as I say, it's a Swindon team that we've not been accustomed to in recent seasons.
Their top two men - Peter Kildemand and Troy Batchelor - are quality but they are a little bit inconsistent, while Nick Morris is going okay.
Missing Kildemand affects them hugely because he is top quality. He and Batchelor are the spearhead of the team and they were missing in the last match so inevitably, away from home at a tricky place like Eastbourne, they were beaten and didn't pick up any league points.
Stronger
Belle Vue are a much stronger proposition this year than in previous years. Their track is tricky and it certainly gives them an advantage. The foundation of your season certainly stems from your home record.
They are a more exciting team this time around. They signed Scott Nicholls in the winter and re-signed Matej Zagar and Craig Cook so that gave them a really solid looking top three.
There's a lot more enthusiasm about that club - it's a club with a great history, Belle Vue, and they've been in the doldrums for some time. So there's renewed enthusiasm around the place and they've been good at home.
Zagar is now a Grand Prix winner and he previously rode for Swindon so he knows the place well.
Belle Vue could be affected by having Stefan Nielsen and Lee Payne injured. The fast-track riders down at the bottom have made a big impact this season and they're going to have to keep their fingers crossed that they can pick up some points. We have seen some of the fast-track boys are doing some sterling work.
Certainly Chris Morton and Jason Atwood - the team managers - will be keeping their fingers crossed for those boys. Maybe in heat two and heat nine, particularly, keep them level so they don't fall behind.
Prediction
It's not an easy one to predict because Swindon are unpredictable!
Conditions play their part and the forecast and weather is not great. Sometimes that actually benefits the away side because as a home rider you get accustomed, week-in week-out, to a certain type of conditions and when it changes it can throw you.
Whereas for an away rider you only go there once or twice a year so you've got no real expectation of what you're going to. So it can be a possibility.
I think this is going to be really tight. I'm going for a home win, just slightly, but I think it could easily go down to the last couple of races.
I'm not brave enough to go for an away win! I'm going for the home team.