Wolverhampton v Belle Vue: Speedway teams looking for kick-start, says Kelvin Tatum
Wolverhampton and Belle Vue will want to kick-start their seasons on Tuesday night, says Kelvin.
By Kelvin Tatum
Last Updated: 21/04/14 12:44pm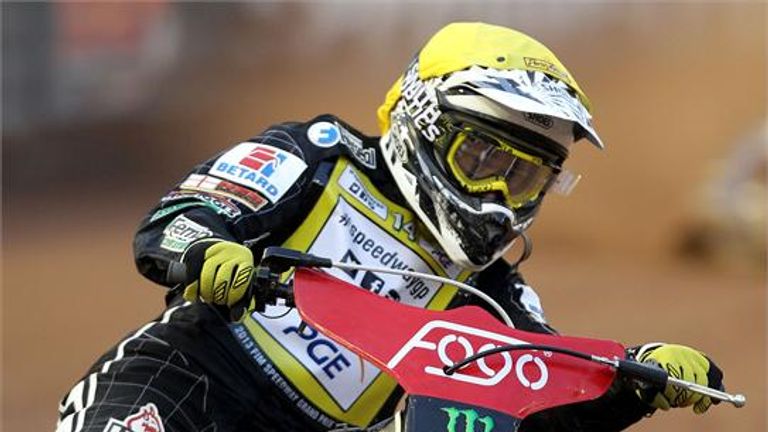 We have seen some remarkable turnarounds in fortunes; last year was a prime example where Poole were bottom of the league at one stage and went on to win the play-off finals. So it is not disastrous to have a slow start to the season - but you do not want to get cut adrift.
For the good feel factor in the side, for the fans and for the management it is nice to get off to a good start, particularly when you have made some ambitious signings.
During the winter Belle Vue recruited Scott Nicholls as their big signing to join Matej Zagar and Craig Cook. It gave them a pretty solid looking top three. But they have struggled to pick up points away from home and they have not traveled as well as they would have liked.
It is the old adage that two or three riders do not make a team. They need to perform as a unit and they are going to need points to come from all areas.
It is not ideal for them to be away again on Tuesday but they won at home last week against Wolves so they will be buoyed by that and the tracks are reasonably similar in size so riders like Nicholls and Cook won't be frightened at all by the challenge of the Wolverhampton track. On paper it looks quite evenly matched.
Potential
Wolverhampton have a side that, personally, I don't think leaps off the page to say they are a championship side. But they are a side that has lots of potential.
They are led by the world champion, Tai Woffinden, who has been injured. He had a nasty incident at Leicester just before going to New Zealand. But looking at his scores they are just a little bit below par and that would lead you to think he is not quite 100 per cent fit.
He won the world championship last year, he has had a busy winter and I would think it probably feels like he has just blinked and he is racing again. Sometimes it is difficult to re-focus and get yourself back into that frame of mind.
As they season progresses, though - and as he becomes fully fit - I would like to think that he would be hitting the big scores again. They are asking for other riders to step up now, however, and I think there's no question that there is more to come from Wolverhampton.
For Belle Vue, Nicholls will be key. He has a great record in the British finals held at Wolverhampton and he rides the track very well. I would expect him to provide plenty of action and plenty of points for the away team.
Prediction
Although Belle Vue will have been pleased to have beaten Wolverhampton at home, I think Wolverhampton will win. Belle Vue could pick up a league point, though, by losing by less than six.