Belle Vue v Poole: Pirates can secure Elite League play-off place
Kelvin Tatum is backing Poole to overcome Belle Vue and secure an Elite League play-off beth.
Last Updated: 06/09/13 2:54pm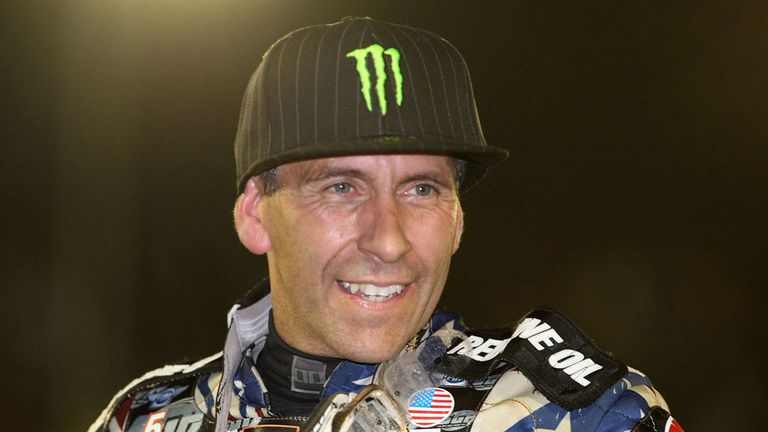 While Belle Vue will want to put on a show in front of their fans, Poole are trying to leap above Lakeside and join Birmingham, Swindon and Wolverhampton in the play-offs.
I think the Pirates will do just that because even though they are one point behind the Hammers in the standings and haven't been good on the road of late, they will find it easier to pick up points at Belle Vue than Lakeside will at Swindon.
Poole are also a more confident team than Lakeside at the moment, as not only did they thrash the Hammers at home last time out, but the Essex side are now on a run of three straight defeats, with the loss to the Pirates sandwiched by defeats to King's Lynn.
Poole now look primed to finish in the top four - but they would feel themselves that with the box-office line-up they have, that they should already have secured a play-off place.
Chris Holder's injury has affected them but they have also had a series of three away games where they have failed to pick up a point and that will disappoint the team's manager, Neil Middleditch.
But if Greg Hancock, Darcy Ward, Thomas H Jonasson and Maciej Janowski hit form on Monday, Poole could extend their season, and if they hit form in the play-offs, they will certainly concern the other three teams.
Resurgence
After a long campaign, meanwhile, Belle Vue have finally hit some form.
The Aces lost their last match to Wolverhampton, but won their previous four Elite League meetings before that, beating Wolves, Swindon, Birmingham and Coventry.
I think this resurgence can be put down to Belle Vue having nothing to lose and having riders who are racing for pride and trying to extract the most out of themselves as they look to earn a place in a team for next season.
Fans of the Aces will probably be disappointed that the side have not been able to show this form all season long, but I never thought they would do because they don't have the strength in depth of the top teams.
Matej Zagar has starred for Belle Vue and led from the front very well, but Craig Cook has also ridden excellently and he will be a significant miss against Poole as he is riding for his Premier League club Edinburgh.
Both the Aces' fixture with the Pirates and Edinburgh's match against Workington have been rearranged which is why there is a clash, and, because the Premier League meet was reorganised first, Cook is representing the Monarchs.
The absence of Cook will frustrate Belle Vue but I do think the fact a rider can represent both an Elite League and Premier League club is a good thing.
It gives young riders a chance to compete in more meets, get lots of laps under their belt, and earn more money to upgrade their equipment.