Kelvin Tatum previews Sky Sports' live Elite League clash between Swindon and Poole
Kelvin Tatum tips Poole Pirates to boost their play-off push as Swindon suffer another damaging defeat.
Last Updated: 26/08/13 7:43am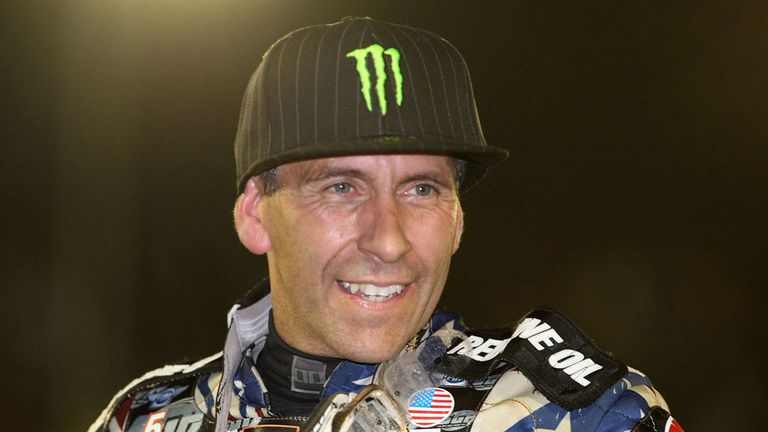 Swindon's shock defeat to Belle Vue on Thursday was a huge blow in the run-in to the play-offs.
They may have a little bit of breathing space because they have a few points in hand over some of the chasing pack. But it is not good news losing at home, and it was the second time in the recent past having been beaten by Peterborough at the start of the month.
You have to say that is a major concern for them. On paper they have plenty of quality but inexplicable losses at this time of the season are a real worry for them.
We see it often at this time of the year that teams get on a roll of form and their confidence really is sky high and things can turn around very quickly. So Swindon have to find that consistency. They are the champions and they want to retain their title.
I am struggling to come up with an answer as to why the champions have suffered these losses because they should be dominant at home. Blunsdon generally is a bit of a fortress for them.
Massive match
It all puts a massive focus on Monday night for Swindon. It suddenly becomes a very important fixture for them.
They will be looking for their senior riders to lead from the front. Hans Andersen, Peter Kildemand and Troy Batchelor need to come up with some big performances on Monday.
Poole have strengthened up and they look like they are trying to give themselves every chance of reaching the play-offs. They struggled for a while and had injury problems, including losing world champion Chris Holder for the season, but they brought in Greg Hancock and now certainly have the quality to make the top four.
Play-off potential
Darcy Ward has been terrific for them while Hancock is a big signing and Maciej Janowski is a key rider. They are the big three but so is Thomas H Jonasson, the Swedish rider, who is back to full fitness and has been riding well of late.
They have lots of quality but they need to find consistency.
They slipped up at home not so long ago against Peterborough in what was an unexpected result so they are also under pressure. They need to produce on Monday otherwise they could see the opportunity to make the play-offs slip away.
So there are two teams on Monday night who should be very highly motivated.
I think it will be a really tight match. Obviously it is a much more important fixture now for Swindon and at the very least they need to lose by less than six away from home.
They have happy memories at Wimborne Road having won the title there last year but I am not sure they will have the same joy on Monday night.
Prediction
I think that possibly, just possibly, the home track advantage could help Poole through to a narrow win. They will be looking for three points of course but I think Swindon will get something out of the meeting.