Speedway: Peterborough to beat Lakeside in Elite League - Kelvin Tatum
Peterborough still have a chance of making the play-offs and will beat Lakeside, says Kelvin Tatum.
Last Updated: 19/08/13 9:25am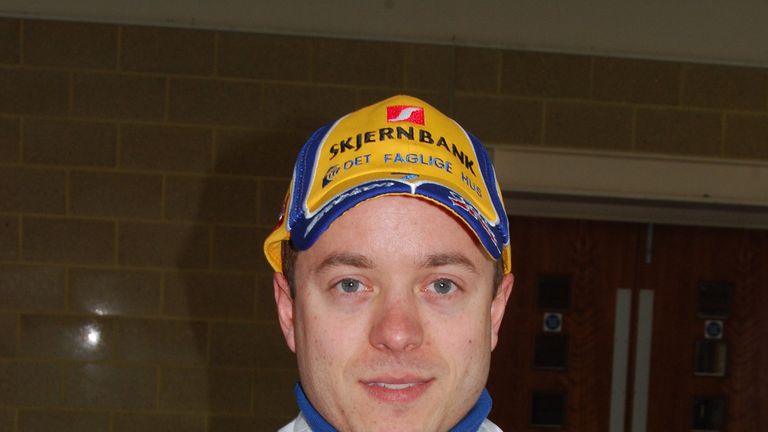 The Panthers have had a change in line-up and management and out of nowhere they have given themselves half a chance of making the play-offs.
They had a fabulous win at Poole and also had that win away at Swindon, who are a top club. It's been a huge boost by picking up these unexpected wins on the road.
They are gaining in confidence and we're seeing a very different Peterborough from the start of the season. To make the top four, though, they still need to be extremely successful.
Winning their home matches is a must and they have to beat Lakeside. They just have to keep winning. There are a million permutations to make the play-offs but their focus is straight forward - no slip-ups at home and they need to pick up points.
You see it time and time again at this time of season when teams get on a roll. They come from nowhere and they can produce some fabulous results. They have made plenty of changes and right now, they are in top form.
On the other hand, Lakeside have been in and around the top four all season but their run-in is tough. They only have one more home fixture and I fear for them a little bit - they don't always travel that well.
Sebastian Ulamek is injured and there's the question of who's coming in. They need a rider to bolster the side for their run-in as soon as possible. They've kept it remarkably quiet on who they're wanting but they are effectively racing away from home for the rest of the run-in and they need someone to come in and pick up points.
Challenge
Being in the middle of the season means it can be difficult to get a new rider. It all depends on their availability and whether the dates allow them to be able to ride in enough meetings. Many of them aren't just riding in one league and are often competing in different parts of Europe.
It can be frustrating for a team needing to get all the logistics in place. If a rider is contracted in Poland and Sweden then there can be few problems though coming into the Elite League, like Greg Hancock arriving at Poole for the remainder of the season.
The biggest challenge is finding the right rider. They're not always there and it's a tough situation.
These two teams have everything to fight for but there are some teams out of the top four and some already assured of the play-offs. Is it hard to keep up the motivation?
Whatever position the team are in, a rider still has to earn a living and there are also points to be won and points mean prizes. If your team can't reach the play-offs then you have a shorter season and you need to maximise the opportunities to earn your living.
That becomes your motivation and that has to come from the individual. It's obviously easier if you're fighting in the top four and teams have got the carrot of reaching the play-offs. More meetings means increased earning potential.
Kelvin's Call: Peterborough will win. Lakeside will be desperate not to lose by less than six points to pick up that league point and that will be a challenge. The Panthers have Kenneth Bjerre, Patrick Hougaard and their two top Polish riders and they've been great at the Showground.
It will be a tough night for Lakeside but they will be motivated being in and around the top four. They need to pick up something.
This fixture is an added bonus for Sky Sports with a rejuvenated Peterborough and we need to see them at this stage. They've come out of nowhere and this is a great opportunity to see a team that's turned things round.
Don't miss Peterborough v Lakeside - 7.30pm, Mon, Sky Sports 3.