Birmingham can make home advantage count against Wolves, says Kelvin Tatum
Birmingham have lost their last two on the road but can sink Wolves at home, says Kelvin Tatum.
Last Updated: 07/08/13 7:54am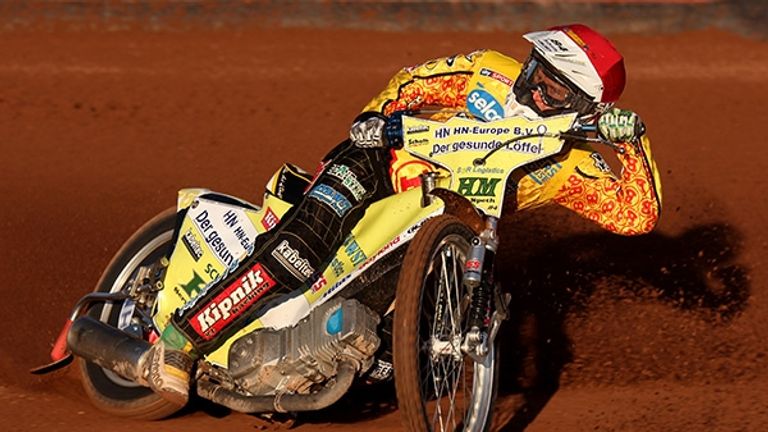 The Brummies have seen their local rivals knock them off top spot in the Elite League in the past week but they needn't hit the panic button just yet.
Their defeat to Eastbourne took place on a difficult night. It's a tricky place to go at the best of times because of the awkward track there but one or two of the Brummies found it tough going after the afternoon downpour prior to the meeting.
Then they went to Lakeside, which is another hard place to go. The tight, technical track is a real challenge and the loss of Chris Harris with a broken collarbone at the end of their Eastbourne meet made their task harder against the Hammers.
I understand their disappointment because they've become accustomed to picking up points everywhere but the two tracks they've just visited are two tracks with big home advantages and clearly they've found that difficult.
There's no denying when you're on your own patch you feel comfortable; the crowd is behind you and you're on track conditions you're accustomed to - and that means the team's confidence is immediately higher.
Rivals
And that's why, when Birmingham return to the Perry Barr Stadium this week, I think they can get back to winning ways; despite their recent results they still have a team which is capable, at home, of dealing with most teams.
Elite League leaders Wolves, of course, won't make it easy for them and the fact it's a Midlands derby will add extra spice to the contest.
The visitors have surprised a lot of pundits in the sport by running so high in the table and have certainly done very well, especially when they were forced to cover injuries to key men Fredrik Lindgren and Tai Woffinden in the last couple of months.
They must have a very good spirit in their team this season because on paper it doesn't look like the strongest line-up - however, Birmingham should just have enough to seal the win on Wednesday.
Lindgren, who had a nasty injury in the Copenhagen GP still isn't back to his best, while the Brummies trio of Jason Doyle, Danny King and Martin Smolinski have been in great form and should be able to inspire them to a narrow home victory.
Kelvin's Call: Birmingham edge a vital win over their local rivals.