Elite League: Kelvin Tatum previews Wolverhampton against Coventry
Kelvin Tatum previews Monday's Midlands derby between Wolverhampton and Coventry.
Last Updated: 29/04/13 12:03pm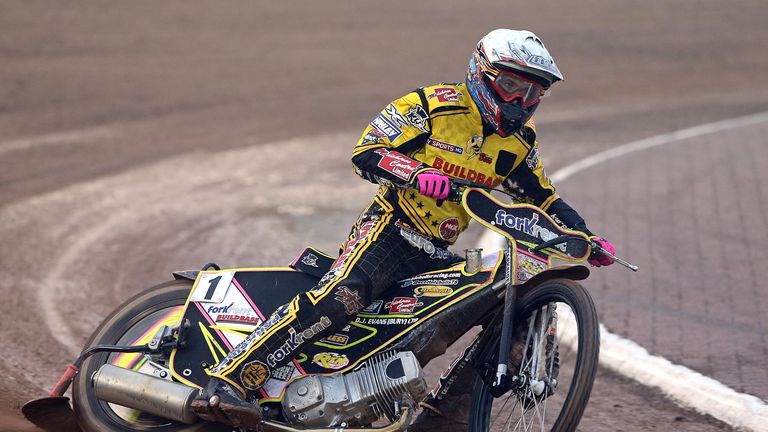 But the contrasting form and fortunes of Midlands rivals Coventry and Wolverhampton mean tonight's tie at Brandon could be something special.
I have ridden in many Midlands derbies, as a Coventry rider, and the fans are very proud and partisan.
The Coventry supporters will be desperately disappointed with their team's start to the season and they will not want to lose at home to their Midlands rivals. So there could be quite a strong atmosphere with a real edge to it.
It's difficult to identify one specific reason for Coventry's form this season - they are bottom of the standings without a win so far.
They've made significant changes to the club in the last few years; changes in the team manager and team line-up. Last year's team looked good on paper but it didn't perform as well as it should have done.
They've made changes again this year and truth be told they've had a worse start. As a group they are certainly lacking in confidence. They need a spark of energy and inspiration from an established rider.
Krzysztof Kasprzak or Scott Nicholls need to galvanise the team and show them the way. Kasprzak is a current Grand Prix rider and Nicholls is a seven-time British champion and former Grand Prix rider who has won several Elite League titles.
So those two without question can produce the goods on the track but actions speak louder than words. Whether the rest of the team is good enough, I am not sure; maybe they went for too much of a Polish bias. They have made some changes and time will tell on those.
Inspire
Although there is always a significant home advantage, it doesn't count very much right now because Coventry just don't believe they can win matches.
They have a great new team manager in Gary Havelock, though; he is someone who knows all about winning but this will be a test of his new career as a team manager. He will have to inspire his troops.
Wolverhampton's early season form has been good and whenever you have a team with two Grand Prix riders of the quality of Freddie Lindgren and Tai Woffinden, you know you've got a couple of leaders of top quality who can produce some sparkling stuff.
I must say the middle order and the backend of the team looked vulnerable but they've had some inspired performances from lower down.
Ludvig Lindgren, Freddie's brother, has been superb at reserve. Ludvig was given an opportunity at the 11th hour and he has grabbed it with two hands. I am sure both parties are delighted he agreed a deal with the club.
Adam Skornicki, who has come back into the league, is starting to find his feet as well. So the two top boys have inspired the rest of the team. You also sense there is a feel-good factor about the team.
Freddie Lindgren and Woffinden will be the key riders for Wolverhampton while Nicholls needs to find his top form if Coventry are to get their first win of the season.
Coventry's track is fast, faster than the Wolverhampton track, but it is a fair track and not too quirky. It won't hold many fears for the Wolverhampton team.
I just sense, emotion aside, that Wolves' form means they are capable of winning this one despite Coventry's home advantage. Coventry are in poor form while Wolves are riding high so I can see a narrow away win.