Battle royale
Kelvin Tatum says Swindon's depth should give them the edge in the Elite League final first-leg.
Last Updated: 07/10/12 6:33pm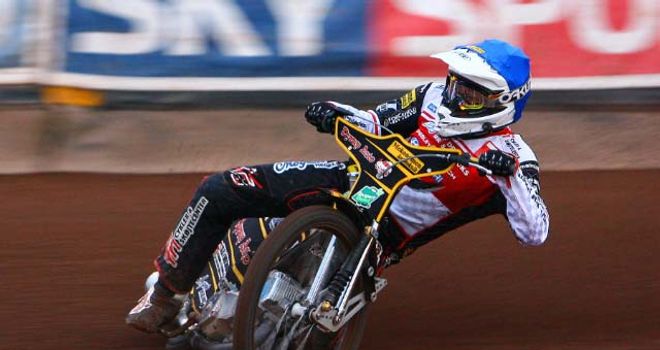 I have been predicting this for a while and now it is here.
Poole take on Swindon in the first leg of the Elite League final on Monday night and it is going to be a battle royale.
It is a fantastic line-up and they are the best two teams by a country mile. Swindon have more strength in depth while Poole have probably a stronger top three on paper. So I am expecting a terrific battle.
I think Swindon have the upper hand at their own patch on Monday because they are slightly stronger at the bottom end. They have Simon Stead riding at reserve and he had a very strong meeting last time against Birmingham and I think potentially that might be the difference between the two teams on Monday.
Home advantage should not be as big a factor as it has been in other clashes. Neither team will be too inconvenienced by each other's track. Swindon is a super race track, a faster circuit. But Poole is a quick circuit as well so it is not like there are massive differences between the tracks and I don't see them being too much of a home advantage.
First-leg lead
I think that Swindon would be absolutely delighted with an eight-point lead after Monday night. That would give them a real sense of confidence going to Wimborne Road next Monday, bearing in mind that they have been down there a few times and pushed the Pirates close.
Darcy Ward is a key rider for Poole Pirates. He rides at number one and if he can go out and win in the first race it sets the tone for the night. Poole will definitely be looking to him to put in a massive performance.
Swindon have real quality in Hans Andersen, Troy Batchelor and Peter Kildemand. And I think Kildemand is back on form and if he can reproduce the same again in the next two meetings he will be key for Swindon.
KELVIN'S CALL: I am going for Swindon the win on Monday night. If Swindon get an eight-point lead that would put a lot of pressure on the defending champions.