Hammer time
Kelvin Tatum expects play-off hopefuls Lakeside to get back on track against struggling Coventry.
Last Updated: 09/09/12 3:09pm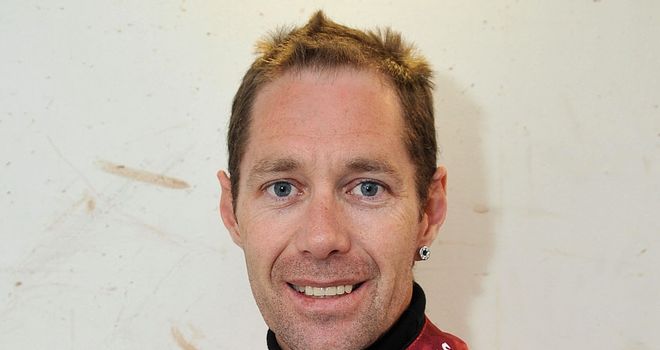 I saw Lakeside lose heavily at Coventry in the Elite League a couple of weeks ago and they looked like a side that had run out of gas.
That defeat at Brandon Stadium signalled the start of a five-match losing streak for the Hammers and their hopes of a play-off spot, something they have achieved in three of the past four seasons, have taken a significant dent.
I can think of a couple of reasons why they might have started to struggle.
Firstly, unlike Swindon and Poole who have two or three riders that can come in with big scores, Lakeside's undoubted number one is Davey Watt; the Australian has dipped in form of late and the pressure of being the team's chief points getter seems to have eventually weighed him down.
Secondly, Lakeside have had to deal with the tragic death of Lee Richardson, killed during a race in Poland earlier this year; that has not been easy to overcome and may have finally taken its toll on the team emotionally.
Winning momentum is crucial at this stage of the campaign and that is something that the Hammers do not have, but there are loads of play-off permutations as we head into the final few meets and the Essex side, who sit sixth in the table, are not yet out of the running.
Needless to say, Lakeside must gain a revenge victory over Coventry in Monday night's Sky Live clash and they will feel confident of getting that against a side lying ninth in the standings.
Surprised
As I mentioned a couple of weeks back, Coventry have underachieved this season and with a rider line-up comprising Chris Harris, Scott Nicholls, Eddie Kennett and Kenni Larsen, they should not be languishing in the lower reaches.
The Bees announced this week that co-promoter Colin Pratt has ended his 15-year association with the club and, I have to say, I am pretty surprised and saddened to see him depart; ideally you want any shake-up to take place at the end of the season.
Speedway is not quite as ruthless as football - where heads often roll if performances are not up to scratch - and team managers/promoters tend to stick around, even if their sides have not achieved what they had hoped for.
The nature of the sport - riders regularly switching teams and the average limits imposed upon sides - means that you cannot guarantee success season upon season, so there must have been a clash of personalities between Pratt and some other figures at Coventry.
Nevertheless, the Bees will have to reflect on what went wrong this term because they are a successful team and have been used to winning championships. There may be a major rider overhaul during the winter.
Eddie Kennett could be the Bees' key man on Monday night, though, after riding very well in the side's recent 45-45 draw with Midland rivals Wolverhampton.
The former Poole and Eastbourne man will be looking to finish the season in a good patch of form to remind everybody that he is a decent rider, and put himself in the shop window for a good job next year - whether that be with Coventry or another outfit.
I do expect Kennett to be on the losing side against Lakeside, however, the Hammers' greater need for a victory should ensure they come out on top.