Ready to play
King's Lynn need a win to stay in the Elite League play-off hunt. Kelvin Tatum is backing them to get one...
Last Updated: 04/09/12 1:31pm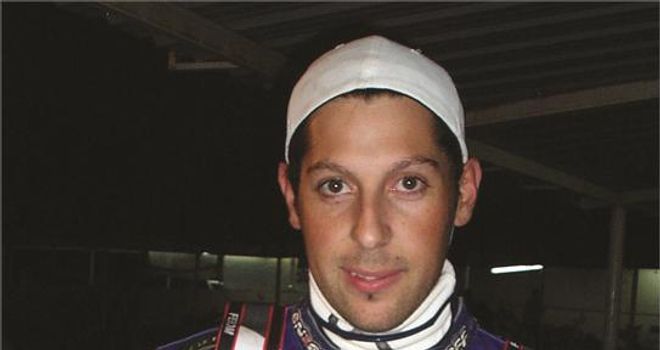 King's Lynn must beat Birmingham on Wednesday night to keep their Elite League play-off hopes alive - and they will have to be at their best to do it.
The Stars' push for the top four has been stalled by defeats in their previous two matches; most teams will struggle against Swindon's number one line-up but the Norfolk outfit will be disappointed they were beaten by Peterborough in a local derby.
King's Lynn still have their destiny in their own hands, though, and a home victory over the Brummies, a win in the reverse fixture the following night and a triumph against Coventry next week will see them enter the play-offs.
Consistency has been an issue for the Stars' riders but in modern-day speedway it is difficult for competitors to collect double-figure scores every night; the bikes are now much more susceptible to change and setting them up for different conditions is difficult.
King's Lynn will need a good team score to prevail against the Brummies, but it would be handy for them if one of their riders throws in an inspirational performance - and perhaps that rider could be Chris Harris.
The Coventry man will deputise for Dane Niels Kristian Iversen, who is racing in his homeland on Wednesday night.
Harris has big boots to fill as Iversen has become the Stars' leader, but he obviously feels he can do a good job and does like the King's Lynn track.
Class
Birmingham, meanwhile, had a woeful August, losing five times, but they will be buoyed by a victory over Wolverhampton last time out.
The Brummies have not hit the heights so far this season, but they have class with likes of Bjarne Pedersen, Daniel King, Sebastian Ulamek, Martin Smolinski and Josh Auty; King's Lynn cannot take them lightly.
Pedersen has been criticised in some quarters for not finding his best form this term and I think being part of the Grand Prix line-up has affected him.
He has been making the numbers up rather than being a major contender and that seems to have dented his confidence, but the Dane has been a terrific rider in the Elite League for a number of years and could click into gear at any moment.
Nicolas Covatti shone in the victory over Wolverhampton, vindicating why Brummies team manager, Phil Morris, was so desperate to snap up the talented youngster.
It was a very brave move by Morris to pluck a guy from Italy with very little experience and a very wild way of riding, but he looks an extremely exciting prospect and the Birmingham fans will love him. I just hope he can stay out of trouble and keep piling on the points.
Whatever Covatti does on Wednesday, though, I don't see it being enough to stop the Stars; they are at home and cannot afford to lose, so I just sense they will pick up the win.