Panthers wounded
A double injury blow means Peterborough face a tough task tonight against Swindon, says Kelvin...
Last Updated: 13/08/12 1:33pm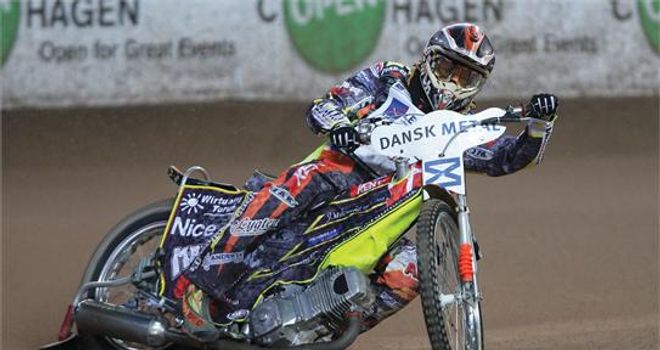 Peterborough host Elite League leaders Swindon live on Sky tonight - but they've been hit by a couple of last-minute injuries.
Both of these sides have been racing a lot recently due to the postponements earlier in the season and both have hit a good run of form. It was shaping up to be a really competitive meeting.
The home side have won three consecutive matches and, after a slow start, things were looking good for them. However, they received some bad news on Sunday.
After Olly Allen broke his arm a few weeks ago they've been on the lookout for a replacement and looked to have captured a terrific signing in Thomas H. Jonasson in time for tonight's meeting. He's had a couple of wildcards in Grands Prix and is an international rider so would really have boosted their hopes.
However, on Sunday he, and fellow Panthers rider Krzysztof Buczkowski, crashed racing in Poland. Both have escaped serious injury but need a few days to recover.
It's a real blow for the hosts. I was particularly looking forward to seeing Jonasson and Buczkowski has been in good form. The management have been working hard to find a replacement for Allen and, after getting Jonasson on board they'll be disappointed not to have him in the team tonight.
Robins soaring
With those injuries this is a good opportunity for Swindon to get an away win and secure their place at the top of the table.
The Robins are on a high after hitting the Elite League summit and, on the back of an away win at Coventry and two good home victories last week, they are the team to beat at the moment.
They made six changes to their side from last year at the start of the season, with only Simon Stead retained. Sometimes that doesn't work but after an indiffierent start they're really beginning to get going now. They were always a team fancied to be up towards the top of the league and it's no surprise they've managed to get to top spot.
They'll be looking to their key men Hans Andersen and Troy Batchelor to lead from the front. They've both ridden for Peterborough in the past so know the place well.
For Swindon, they'll really need Kenneth Bjerre and Michael Jepson Jenson to be on form now. They've got Plymouth's Ryan Fisher in at short notice to cover Jonasson and he's an aggressive rider with Elite League experience at Coventry - but the home side are now facing a tough challenge.
Either way, the track is fast at Peterborough and if the rain stays away we should be in for a good night of Speedway.