A close call
Kelvin Tatum expects a close contest on Monday night as Eastbourne take on Lakeside.
Last Updated: 22/06/12 11:49am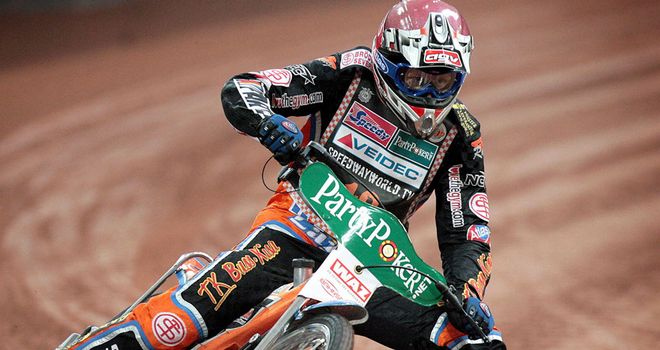 Lakeside Hammers take on Eastbourne Eagles in the Elite League on Monday night at the Arlington Stadium and it promises to be a really close contest.
I can see this being a very tense affair. Eastbourne enjoy being at home but Lakeside will be highly motivated to make up for the loss of points last Monday when they got turned over quite emphatically by Swindon Robins.
That was an unexpected result and perhaps a bit of a shock. I don't think many people predicted a Swindon win and in the end it flattered Swindon because Lakeside had some issues with injuries and exclusions, which meant the margin of defeat was unkind for them.
Pride
To lose at home will have been a bitter blow for Lakeside, who pride themselves on their home performances, so it is something they will want to put right on Monday by picking up some points away.
And I don't think home advantage will be a significant factor this time. Arlington is a tight a technical track but the Lakeside riders are used to that with their own track being just as testing.
The Lakeside riders will certainly have to improve their performances though. On Monday night Davey Watt was poor. He knows Eastbourne well, having ridden for them in the past, and will need to pick up his performances if Lakeside are too get a result.
Peter Karlsson is obviously a key rider for them while the young reserve Rickie Worrall needs to do well, as plenty of points can come from there.
Claustrophobic
Eastbourne have a solid team from top to bottom. Their Australian rider, Cameron Woodward, will be crucial to their hopes while Joonas Kylmakorpi, who is effectively their number one rider, needs to be on top form after a run of injuries.
Arlington is a claustrophobic arena. The riders are very close together and there can be clashes in the first corner. The track is always well prepared so we could see some very exciting racing with a tight, tricky track. It's not easy to get away.
Ultimately, I think Eastbourne will win it with Lakeside picking up a point for going down by fewer than six.