Polish passion
The Speedway-mad town of Gorzow is the ideal setting for a key Grand Prix in the season, says Kelvin.
Last Updated: 21/06/12 2:27pm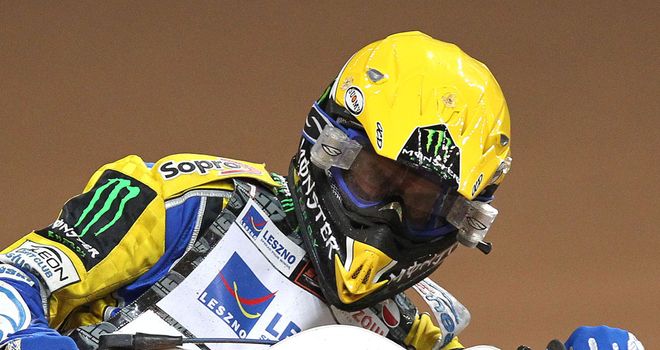 Gorzow is a Speedway-mad town and the ideal setting for the sixth Grand Prix of what is proving to be a really exciting season.
The fans are very passionate in Poland and there will be a terrific atmosphere in Edward Jancarz Stadium on Saturday night, even though the Polish riders are struggling at present.
In previous seasons, the Polish fans have had five riders to shout for but the strength in depth of the Poles has diminished recently.
Tomasz Gollob has been out of form since his accident three weeks ago in the Swedish League, while Jaroslaw Hampel broke his leg in the first race of the last Grand Prix in Copenhagen.
The home fans will have to cross their fingers that Gollob recaptures his form and that the wildcard, Bartosz Zmarzlik, will have a strong showing.
Right now, it is the weakest Polish participation in a Grand Prix for a long time, but that will take nothing away from what promises to be a great Grand Prix.
Passion
Gorzow is a terrific venue with the original track surrounded by a new stadium.
In contrast to the previous Grand Prix in Copenhagen, it is a big, permanent track which demands a huge amount of horsepower from the engines and a different style of riding from the competitors.
It's all about generating momentum; you can't afford to kill your speed. I am sure most riders will be bringing along their Polish League equipment, because near enough all of them ride in the Polish League.
It's been an exciting season so far with five different winners and quite possibly we could have six on Saturday.
Gollob excels in these conditions, while Andreas Jonsson, who has been disappointing so far this season, could do well this weekend.
Contenders
I must also mention Chris Harris. He recaptured his form in making the final in Copenhagen and I do know that he likes the Gorzow track, so I would like to think he would have another strong showing.
Championship leader Greg Hancock will of course be among the favourites. He has been terrific so far this season and rides all tracks well. He is coming under pressure, though, at the top of the standing from Jason Crump, who won the Copenhagen Grand Prix.
Crump has been steadily building back to form and was beginning to look like a winner prior to Copenhagen - where he had a terrific record - and that victory will convince him he can kick on and be a real championship contender.
If he can claim back-to-back Grand Prix wins and grab the lead in the Championship, it would be a huge psychological move by him.
But all the riders will be determined to stamp their authority on the Championship as we approach the halfway stage.