Revving up
Kelvin Tatum says Poole Pirates and Coventry Bees are the teams to beat in speedway's Elite League.
Last Updated: 10/04/12 3:16pm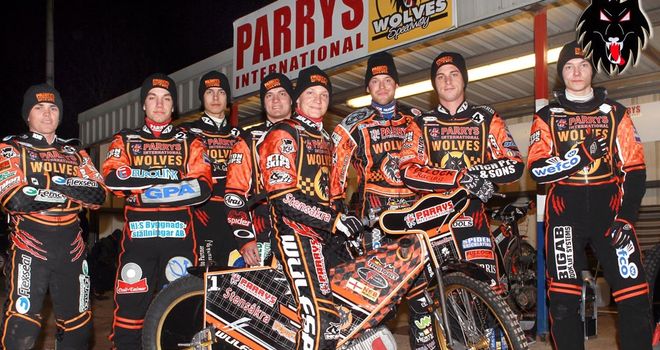 We are only in the early days of the new Sky Sports Elite League season, but a picture is already emerging.
That picture will crystalise over the coming month, and by the beginning of May we will have a clear idea of who has the strength to challenge and who will struggle.
I'm expecting a really competitive season this year. We have 10 teams back and 10 teams that look reasonably even, giving the competition a great balance.
However, Poole Pirates and Coventry Bees look pretty solid again and could be the teams to beat. So we could well get teams who have enjoyed success in the recent past vying for the top four by the end of the season.
As for the outsiders, I like Lakeside. They have got vast experience in Peter Karlsson who has been signed from Wolverhampton, Davey Watt, who has signed from the Poole Pirates, and Lee Richardson is still there. So they have three very good, classy riders and could surprise people this year.
It's great to see such an influx of new talent. We are seeing a lot of young riders coming in from Poland and Sweden to join the UK lads and I am looking forward to seeing them develop and mature into world-class riders.
I'm especially keen to see how well Tai Woffinden does. He had a go in the Grand Prix a couple of years ago and it didn't work out for him. But he is a rider with immense talent, and I sense that he is re-grouping and could have a great season.
And at Kings Lynn the under-21 world champion Maciej Janowski, from Poland, is another rider to watch and it'll be interesting to see how he settles in his first full season here.
As well as the Elite League there is the British Final and the jewel in the crown on the Grand Prix circuit, Cardiff, in August - both of which will be fantastic events.
Birmingham Brummies v Wolverhampton Wolves
7.30pm, Wed, Sky Sports 3 HD
Both teams have had a slow start to the season. Wolverhampton have lost Karlsson to Lakeside and I sense they are not quite as strong as they would like at the moment. They certainly need their riders in the middle order to up their game.
Their reserve rider Lukasz Sowka has struggled so far as well. The reserve rider can take up to seven rides - and can turn a match - so I'm sure Peter Adams, their team manager, will be assessing that in the next week or two.
The same applies to Birmingham though. They have got Bjarne Pedersen, signed from Eastbourne, who is a solid performer at the top, and Danny King, who is also a good rider. But they have signed two continental riders in Sebastian Ulamek of Poland, and Martin Smolinski of Germany, and they haven't found their feet yet. Wednesday night is a great opportunity for them to get into full swing - they need that.
It is vital for teams like Birmingham to pick up wins at home and when the riders know the cameras are there they give a little extra so it is fabulous that we have this type of coverage.
KELVIN'S CALL
This is not an easy one because both teams have been out of form. But I sense that with the cameras there and Bjarne Pederson back to make them at full strength, I am going to go for a home victory.