Home comforts
Lakeside and King's Lynn may live to regret narrow first leg victories, says Kelvin Tatum.
Last Updated: 26/09/11 7:59am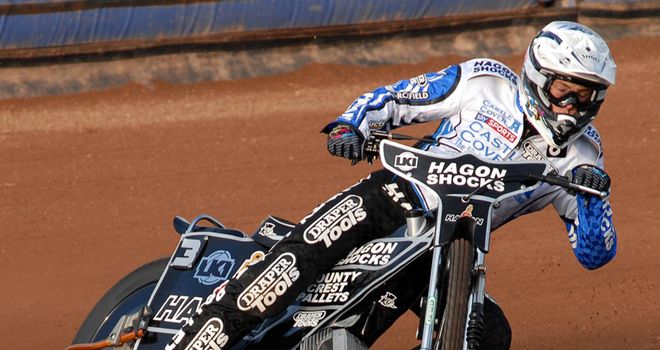 It's semi-final second leg time in the Elite League Speedway play-offs on Monday, with King's Lynn travelling to face Poole with a slender 48-45 advantage and Lakeside taking an even narrower 47-46 lead to Eastbourne.
The away sides are both up against it, and Lakeside in particular will be disappointed they failed to capitalise on a 10-point cushion midway through the first leg.
Favourites
I think home advantage will play a huge part. Last week, the away teams will have been chuffed to bits to have come away with only narrow defeats.
In the first leg, the home team will always look to win by at least 10 points to put pressure on the return leg.
Lakeside are putting a brave face on it and will go to Eastbourne in an upbeat mood, but they only won by one point having been 10 points up at one stage and that will hurt deep down.
In the other match up, I've got to say that Poole Pirates, with the dynamic duo of Chris Holder and Darcy Ward, were just fantastic and really did some damage to King's Lynn.
I would suggest that Stars Kenneth Bjerre and Niels Kristian Iversen have really got to look to themselves after that because they got beaten 5-1 twice.
Momentum
They were two great away performances and I would say that the momentum is firmly with Eastbourne and Poole. Lakeside were controlling the meeting but subsequently Eastbourne turned it on to claw their way back to within a point.
Home advantage means that conditions will be what you normally experience. You go there knowing what you're going to get and you've normally got a bike set up that you know well in terms of how it will react to the track.
Because you ride there every week, you know exactly how to approach it whereas for an away rider, you might take a race or two to get into it. It'll be a big night, there should be a good turn out and you get a real vibe from the stadium. There's a sense of a big occasion and the fans really lift you.