Pearson's preview
Nigel Pearson brings us his thoughts and views ahead of the new speedway season.
Last Updated: 24/03/12 1:47pm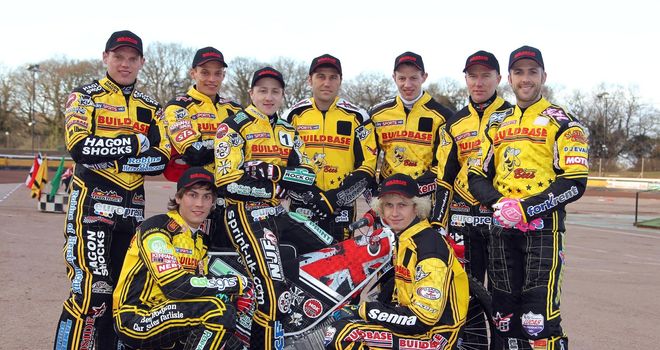 It's that time of year when we all get excited. Speedway fans will know what I mean, the nights are getting lighter, we're heading into spring and the smell of the bikes drifts towards your nose.
Yes, Speedway is back. And typically there have been plenty of changes to teams in all three leagues, so let's take a look at who could be in contention for honours.
Poole were clear favourites for the Elite League title from start to finish last season although Eastbourne made them work for it.
The Pirates have been able to keep Chris Holder and Darcy Ward, but we are only likely to see them paired together once in Heat 15 - in away meetings at least.
This is thanks to the change in the tactical rule which means you can no longer nominate a rider for double points after Heat 12. Ward was used at No.3 at Wolves in the Elite Shield so he was available in Heat 12 for double points if needed.
Not only does this potentially deny us the blockbuster Heat 13 line-up we always look forward to, but I sincerely hope it doesn't result in less close finishes.
Last season was the best Elite League for years, it was widely acknowledged. If so, why change it? I don't like it, but that's just my opinion which is what this column is all about.
Poole pushing
Back to the Elite League. Poole are sure to be in the hunt for the play-offs once again but I don't see any team standing out as clear favourites like the Pirates of last year.
Lakeside look powerful with the signings of Peter Karlsson and Davey Watt from Wolves and Poole respectively as they link up with Lee Richardson for a strong top three. The big question there is whether the lower order riders can provide the necessary support.
Swindon are a completely different team to last season with Troy Batchelor returning to the club and Hans Andersen sealing a move to the Abbey. The return of boss Alun Rossiter, a local celebrity throughout the town, is also a positive and Peter Kildemand could be a key rider lower down the order.
Coventry, under the new ownership of Mick Horton, have gone all-out for a powerhouse top four with the return of club assets Chris Harris and Scott Nicholls to join Eddie Kennett and Kenni Larsen. They have enough in their locker to do the bulk of the scoring but they will still need some support lower down the order.
So, I'll go with Poole, Swindon, Lakeside and Coventry as the play-off qualifiers although I also have a feeling Birmingham could be pushing them.
And I'll go for a Poole v Coventry final - sound familiar? Coventry to win the title. There you go.
The Premier League was hit by the late withdrawal of Newport which was a tragedy for the sport and I hope that's not the last we see of the sport in Wales.
Scunthorpe look good to me and I like Ipswich too, but my tip for the title will be Somerset Rebels. They have strength in every department, so it's the Rebels for me.
Home favourites
And in the National League, I'm once again proud to be heading up the Dudley Heathens project for a third season. The support for the club is unbelievable and World Champion Greg Hancock paid tribute to the fans recently.
I can't tip our boys for the title, but I feel comfortable with the way we put the team together and with club legend Jan O. Pedersen working with the youngsters I feel we have a good, professional set-up.
I want to see riders like Ashley Morris and Darryl Ritchings pushing for a Premier League spot at some stage in the not too distant future.
Mildenhall are my tip for the title this time around, although I send my apologies to Sky colleague Chris Louis as that probably rules them out!