Elite success
Nigel Pearson looks back at what he thinks was a great Elite League speedway season.
By Nigel Pearson
Last Updated: 17/10/11 12:49pm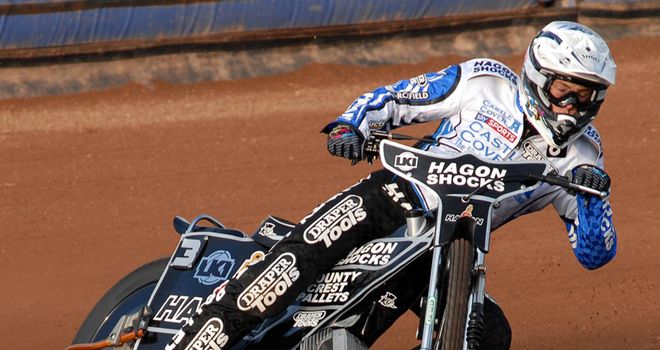 It wasn't nice for the unfortunate ones, but how nice was it to see a capacity crowd and folk being turned away at Poole in the Elite League Final?
The UK has taken a battering from riders and fans alike as a 'second rate' Speedway nation behind Poland and Sweden, but the capacity crowd last Monday coupled with another massive turnout at Cardiff in the summer for the British GP shows we are still a country which enjoys our speedway.
Over 5,000 fans packed into Wimborne Road and the best team of the season won the league title. Poole have topped the table for the majority of the season and nobody can argue with the fact that they are worthy champions.
It was a good effort by Eastbourne and it's good to see the Eagles back as a competitive force in the sport after some years in the doldrums when their Elite League future was in question.
Success
But the biggest success for me as been the Elite League itself. By accident, the league became 10 after the prolonged dispute between two clubs and the BSPA was resolved, although the wounds are struggling to heal.
And my one wish for this winter is that the sport has a more peaceful and straightforward time of it.
What happened last winter was completely unacceptable and, whilst listening to both sides of the story, the wider public really don't care who was at fault and who fell out with who. That needs to be remembered because the sport as a whole is bigger than any club or individual ego.
If anything similar happens, I fear far reaching consequences which will change the face of the sport in this country forever. Let's enjoy the season we've just had and hope for more of the same in 2012.
As for the Premier League, congratulations to Glasgow for their wonderful success - but the league has missed a trick.
Of the three leagues in British racing the Premier is the only one which doesn't follow the play-off system because it's not fair on the team that finishes top of the league.
Time to change that view. I refer once again to the thousands of fans who packed into Poole to see them lift the title as opposed to the numerous meaningless PL meetings for a large part of the season because the title has been in the bag for some time.
And I'm told the crowd at Ashfield was pretty poor to see them win the title. Time to look at the bigger picture, PL bosses.