Poles apart
Nigel Pearson cannot see beyond Poland ahead of this weekend's Speedway World Cup final.
By Nigel Pearson
Last Updated: 13/07/11 6:58pm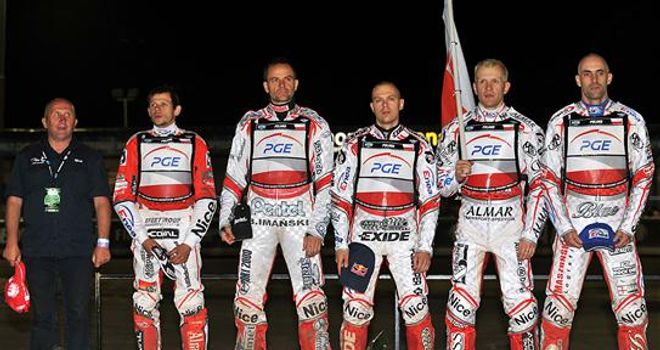 It's not the boldest statement ever made, but Poland are going to take some stopping this week.
Once again the Speedway World Cup roadshow rolls into Polska where the host nation will be hoping to become the first time in the tournament's history ever to win three years in succession.
And I just cannot see anyone touching them. Much is said and written about the amount of times the SGP and SWC visits Poland in one year, but the organisers have to protect their commercial interests by going where the biggest crowds are.
I can't help but feel there would be a fantastic turnout for the race-off and final in the UK. We have some fabulous venues like Sheffield, Coventry, King's Lynn and Peterborough that would do the tournament justice.
So, I sincerely hope the new National Speedway Stadium at Belle Vue becomes a massive success and the SWC can go somewhere different!
Nicholls blow
But back to this week. The withdrawal of Scotty Nicholls from Team GB in Thursday's race-off leaves Middlo's men with too much to do and I can't see us troubling Sweden or Australia.
And I hope Lewis Bridger has a good meeting after his disgraceful comments on Twitter - which I cannot repeat on here - when he was left out of Monday's team. Time to grow up Lewis, you have a natural talent but don't waste it please.
For me I reckon Sweden and Australia will join Poland and Denmark in Gorzow on Saturday and what a fantastic line-up that will be.
However, once again I feel we will be seeing the likes of Tomasz Gollob and Jarek Hampel on the winner's podium. It is, after all, Mr G's home track in the Polish League!
As I write this column I'm heading to Heathrow to meet up with the rest of the Sky Sports Speedway team, including Kelvin Tatum and Chris Louis. If only they were 10 years younger, I'd have them in my squad every time. GB would love guys of their quality available!