Bjarne Pedersen and Cameron Woodward are back with Eastbourne
Last Updated: 04/12/13 2:52pm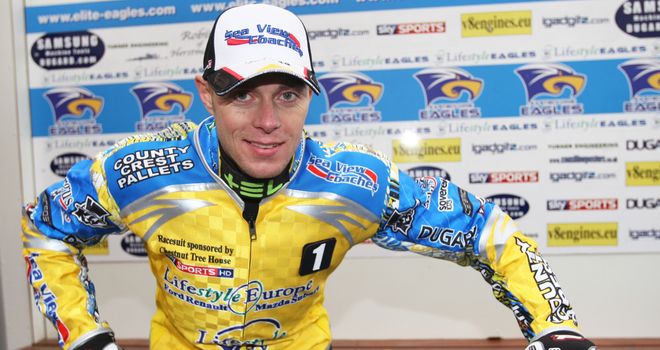 Bjarne Pedersen: Has re-signed for Eagles (pic credit Speedwayprint.co.uk)
Eastbourne Eagles have re-signed Bjarne Pedersen and Cameron Woodward for 2014.
Team manager and co-promoter Trevor Geer was delighted to announce the return of Pedersen and Woodward.
"Bjarne makes no secret of how much he enjoys riding for the Eagles. We get 100 per cent commitment from him and he is a tower of strength for us," Geer said.
"Cameron has the heart of a lion and the phrase 'never say die' was made for him. Everyone knows Cam gives his all in every race and he is never beaten until the chequered flag drops.
"The great thing is that he keeps on improving year after year and both he and Bjarne are determined to have great years and lift Eastbourne into true title challengers."