Belle Vue add Micky Dyer and Max Fricke for Birmingham clash
Last Updated: 20/08/13 5:14pm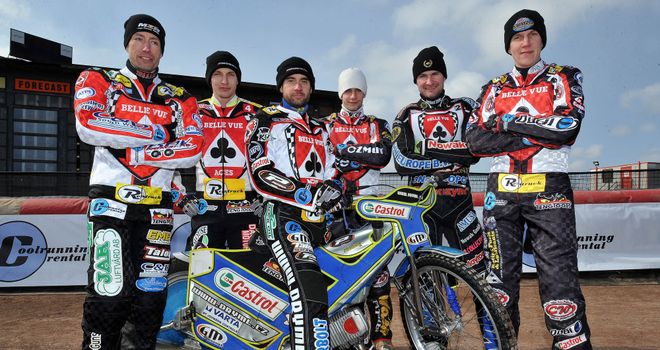 picture: Ed Garvey
Belle Vue have booked Australian duo Micky Dyer and Max Fricke as guest riders for Monday's clash with Birmingham.
Boss Jason Attwood took advice from Aces skipper Craig Cook before finalising his bookings for the clash with the Sky Sports Elite League title chasers.
They head into the meeting without without injured reserves Ales Dryml and Kauko Nieminen.
Attwood said: "Kyle Howarth was immediately out of the question as he had already made arrangements to guest for Birmingham in place of the injured Nicolas Covatti.
"That was agreed last weekend before our double injury blow, prior to Ales' nasty crash in Russia, when we thought we only had to accommodate one guest.
"I had a word with Cookie and basically ran a few ideas about potential guests past him because he seems to be the top dog in the Premier League at the moment, but it's also good to have a rider's opinion.
"I've always believed in working closely with my captain and making sure he's involved, especially with stuff like that, and it's working really well with Craig at the moment."