Ben Barker's transfer from Coventry to Birmingham is called off
Last Updated: 14/08/13 8:49pm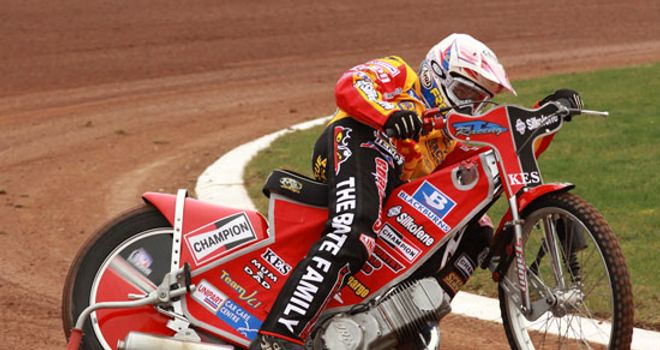 Ben Barker: Permanent deal has fallen through
Coventry have confirmed the full transfer of Ben Barker to Birmingham has fallen through.
The two clubs had agreed a deal to allow Barker to join Birmingham after a winter of wrangling, with both looking to include the rider in their Elite League line-ups, but he is now staying at Coventry.
Coventry co-promoter Mick Horton said: "It's very disappointing that Birmingham have been unable to fulfil their financial obligations regarding the Ben Barker transfer, and Ben therefore reverts back to being a Coventry asset with immediate effect.
"We wish him well for the remainder of the season and we will then review the situation as to his Elite League future at the end of the current campaign."
In a statement, Birmingham said: "The directors of Birmingham Speedway have reluctantly decided, after careful consideration, not to pursue the full transfer of Ben Barker from Coventry in the immediate future. This will be reviewed at a later date.
"In the meantime, fans can be assured that Ben is fully committed to the club as the Selco Brummies enter this most exciting final stage of the season."