The countdown is on to the Grand Prix Challenge at Poole
Last Updated: 06/08/13 4:02pm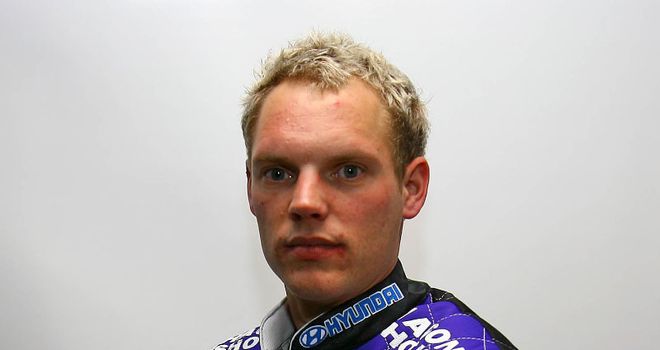 Ed Kennett: Looking to book GP spot
The countdown is on to the Grand Prix Challenge at Poole - with just three places available in next year's series from one of the most hotly-contested events of the season.
The Wimborne Road venue stages the event on Saturday August 24 as it returns to the UK for the first time since 2009 when Magnus Zetterstrom took a sensational win at Coventry, in the meeting which also made future World Champion Chris Holder a GP regular.
Several current Grand Prix stars use the qualification series as an insurance policy to book their places for the following season in case they miss out on the top eight and an automatic return ticket.
But there will also be a number of new faces looking to make an impact on the World Championship, including British Elite League regulars, and with only the top three going through there is no margin for error.
Host club Poole are already guaranteed a representative in the event with former World U21 Champion Maciej Janowski having qualified from the semi-final at Lonigo in June - and on current form, many will fancy his chances of emulating mentor Greg Hancock in reaching the GP series.
Swindon skipper Hans Andersen, a former Poole man, is also targeting a quick return to the GP, and other Elite League riders confirmed as starters are Matej Zagar (Belle Vue), Martin Smolinski (Birmingham) and Troy Batchelor (Swindon) as well as former Peterborough man Michael Jepsen Jensen.
The line-up was to be completed in recent days with the delayed staging of the Danish semi-final, which was moved to Holsted (August 7) following a double rain-off earlier in the season.
British hopes of automatic qualification for the Challenge rest with Edward Kennett, whilst current GP men Niels-Kristian Iversen and Krzysztof Kasprzak were also involved - as well as the Pawlicki brothers, who have both had recent spells with Poole.