Elite League Speedway: Lakeside edge Brummies
Last Updated: 18/05/13 2:06pm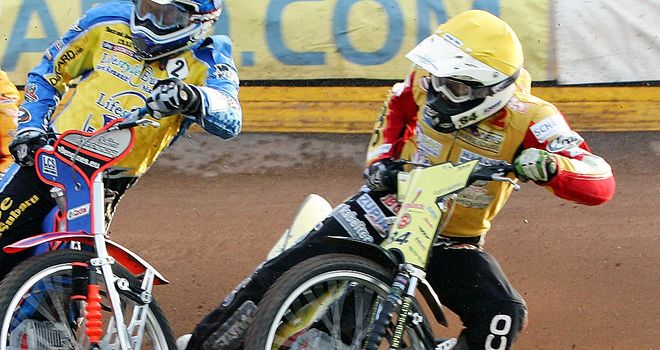 Martin Smolinski: In great form for Birmingham
A final heat maximum from Peter Karlsson and Davey Watt gave Lakeside Hammers a 48-42 victory over Birmingham Brummies.
The Brummies took the meeting to a last-heat decider after they took their own maximum from Heat 14.
Score and scorers:
LAKESIDE 48
Davey Watt 13+1, Lewis Bridger 10+1, Peter Karlsson 9+2, Richard Lawson 6, Piotr Swiderski 5, Kim Nilsson 4+1, Robert Mear 1
BIRMINGHAM 42
Martin Smolinski 12+1, Jason Doyle 11, Daniel King 7+1, Ben Barker 5, Nicolas Covatti 3+1, Chris Harris 2+1, Josh Auty 2+1
However, Karlsson and Watt were on hand to claim the win for Lakeside - although Birmingham did enough to take a point.
Lakeside were led home by Davey Watt with paid 14, whilst Lewis Bridger enjoyed one of his best night of the season with paid 11.
The evening's top scorer was the Elite League form man in the shape of Birmingham's Martin Smolinski with 12+1, whilst Jason Doyle - another in-form Brummie - scored 11.
One man who was way off form was Birmingham number one Chris Harris, who came home with a dismal paid 3.