Brummies confirm new dates
Swindon and Birmingham will try again
Last Updated: 24/09/12 12:50pm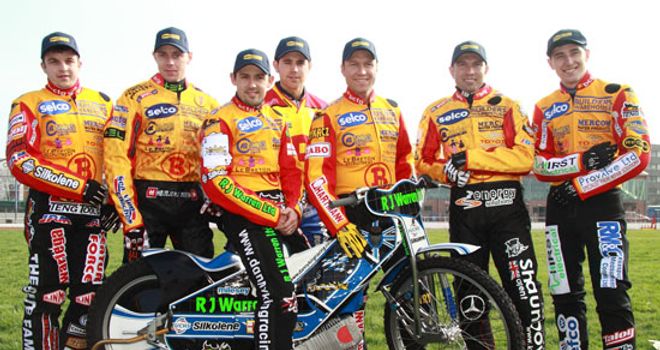 Birmingham Brummies have confirmed the play-off semi-final with Swindon at Perry Barr will now take place next Monday, October 1.
And the Selco Brummies have agreed to go to Blunsdon for the return the following Thursday, October 4.
Selco Brummies co-promoter Graham Drury said: "It's so disappointing for this to happen with all the hard work which has gone in behind the scenes.
"But we quickly came up with a solution and we will be at home next Monday. I have been in regular contact with Terry Russell from GoSpeed and I have also agreed for us to go to Swindon for the return next Thursday.
"Effectively it means the tie is delayed by a week or so and hopefully both Swindon and ourselves can put on two superb meetings for the fans."
Swindon co-owner Gary Patchett added: "The weather has caused havoc with the entire season so it's no surprise it's come back to hit us again.
"It's certainly beyond our control and we are doing everything within our power to get the fixtures re-arranged quickly so we will be at Birmingham next Monday.
"The second leg at Swindon will be announced in due course, nothing is confirmed at this stage."