Injury blow for Crump
Blow for Australian star
Last Updated: 20/07/12 2:54pm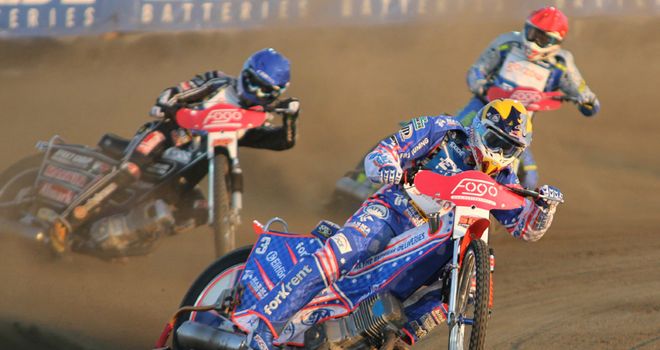 Jason Crump: Has had surgery
Jason Crump's hopes of regaining the world title have suffered a huge blow after he underwent surgery on a broken collarbone.
The 36-year-old three-time world champion crashed in a home match for his Russian league side Vladivostok against Balakovo.
It is unknown how long Crump will be out for but is expected at least three weeks - which would mean him missing the next GP in Croatia.
With Crump just nine points behind SGP series leader Greg Hancock in the race for the World Championship and level on 78 points with third-placed Chris Holder, the Aussie is desperate not to miss a round.
A statement released on the rider's behalf read: "Following a crash involving Jason Crump during a Russian league match at Vladivostok, in which he sustained a broken collarbone, he and his Red Bull team remain optimistic of a return to racing in time for the FIM Croatian Speedway Grand Prix, which will take place at Gorican in just over a week's time.
"Crump, who is currently equal second in the World Championship standings, is on his way back from Russia and will fly directly to Geneva to undergo surgery to repair his injury.
"Prompt treatment for the rider has been arranged by his sponsor, Red Bull and both remain optimistic that he will take his place in the next round of the World Championship."