Pavlic handed wild card
Croat confirmed for home GP
Last Updated: July 16, 2012 2:43pm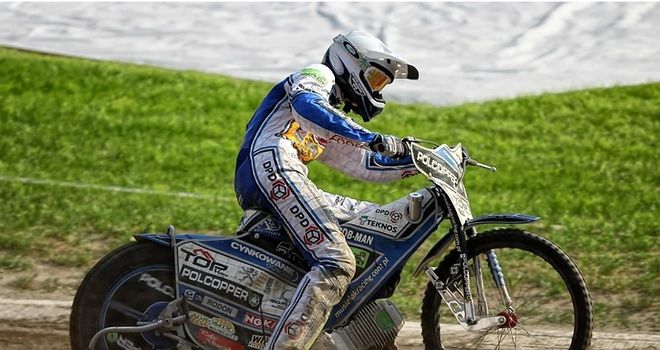 Jurica Pavlic: Named as wild card for home Grand Prix
Jurica Pavlic has been handed the wild card slot for the Croatian Grand Prix.
The 23-year-old was the wild card in 2010 and he has now been handed the chance to impress again in 2012 at his family's own track.
Pavlic's family have turned the Speedway Stadium Milenium in Gorican from a field into a world-class Grand Prix venue, and having his own track to practice on has been a real blessing for the 23-year-old.
He has been in stellar form for Leszno in the Polish Ekstraliga this season, emerging as a big scorer in the absence of injured world No.3 Jaroslaw Hampel.
Pavlic, who dons the No.16 race jacket in Gorican, has also racked up a procession of promising scores for Vastervik in the Swedish Elitserien, where he rides with SGP regulars Chris Harris and Peter Ljung.
The 2009 FIM Speedway Under-21 World Championship silver medallist knows the Gorican track better than any other rider.
He scored five points there when he served as the wild card in the 2010 Croatian round, but will hope the experience he has gained since then carries him into the semi-finals and beyond.
Pavlic is joined in the meeting by track reserves Dino Kovacic and Samo Kukovica.
Kovacic, who lines up at No.17, qualified for last year's FIM Speedway Under 21 World Championship Final and served as an FIM Croatian SGP track reserve last season.
Slovenian racer Kukovica, 23, who wears No.18, is based near former FIM Slovenian SGP track Krsko. This is his debut appearance in an SGP event.
The two reserves will only take to the track if one of the main 16 riders are forced out of the meeting through injury, illness or other reasons, or are excluded for a starting offence.
The referee for the Gorican showpiece is Britain's Jim Lawrence.