Hampel misses World Cup
Pole sidelined for up to eight weeks
Last Updated: June 20, 2012 9:01pm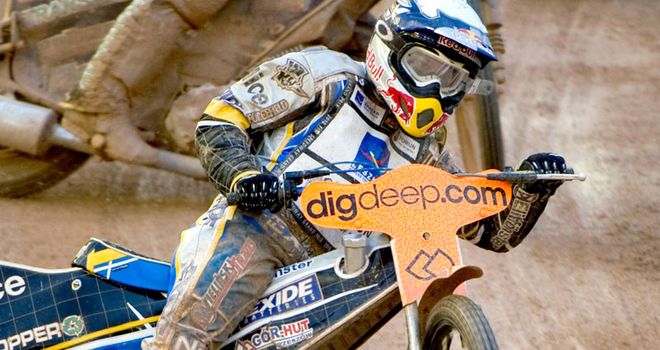 Jarek Hampel: Out of World Cup
Jarek Hampel has confirmed that he could be sidelined for up to two months after undergoing surgery on his broken leg.
The world number three will now miss the Speedway World Cup, as well as the Grand Prix of Poland and the Croatian GP.
Hampel suffered the injury in Copenhagen when he smashed into the air fence in heat one of the Danish SGP on June 9 and underwent surgery in Poznan to plate his broken right leg and repair extensive ligament damage.
The Leszno and Vetlanda man admits it is unclear exactly how long he will have to stay off the bike, but he says his doctors were pleased with the results of the operation on June 11.
He said: "The surgery was pretty long - it was three hours. The doctors put a plate in there and stuck the bones together.
"But the biggest problem was with the ligaments. It's always worse when you damage the ligaments because it needs a little bit more time and rehabilitation.
"The doctors are really happy because they had a lot of work to do - there were so many things to do inside the leg. So many ligaments were broken and they had to stick everything together again.
"But after the operation, the doctors said everything was really good and for the moment, I have some plaster on my leg. I need to have that for three or four weeks.
"I'm waiting to start my rehabilitation and we don't know how long that will take. It's really hard to say when I'll be able to go back on the track again. It could be five weeks, it could be eight weeks."