Vaculik gets GP chance
Slovakian will replace Jarek Hampel
Last Updated: June 14, 2012 1:43pm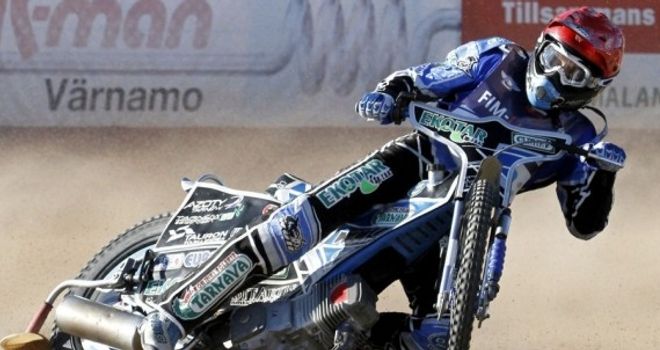 Martin Vaculik: Will replace Hampel in GP series
Slovakian ace Martin Vaculik has been confirmed as the replacement in the Grand Prix series for the injured Jarek Hampel.
The 22-year-old is officially the first reserve for GP series and he has now been confirmed as the man who will replace Hampel until he is fully fit.
Hampel broke his leg in last Grand Prix in Denmark, and is expected to miss at least one, being in Gorzow on June 23.
The Slovak qualified as first reserve for this year by finishing fourth in the GP Challenge at Vetlanda last August.
As a result, he will don the No.19 race jacket at the Edward Jancarz Stadium and cover for world number three Hampel.
Vaculik is no stranger to competing with and against the sport's heavyweights. He races with world champion Greg Hancock at Polish club Tarnow and teams with SGP trio Jason Crump, Emil Sayfutdinov and Hampel at Swedish side Vetlanda.
The Zarnovica-born man has been in rock-solid form for both clubs this term and will be keen to make his mark when he lines up in the biggest meeting of his career to date.