World Snooker Championships 2014: Neal Foulds tips Judd Trump
Ronnie O'Sullivan favourite at Crucible
By Neal Foulds
Last Updated: 18/04/14 2:45pm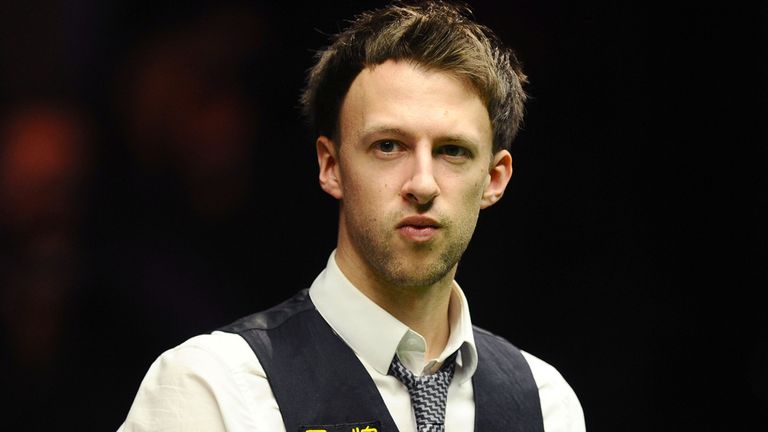 There's no question that Ronnie O'Sullivan is the man to beat going into the 2014 World Championships.
He surprised everyone by winning consecutive world titles last year, when he had played – and lost – just one PTC match in the build-up to the tournament. 
But in some ways he's playing even better this season and no one will be caught off guard by O'Sullivan in Sheffield this time around. 
Once Ronnie gets into the best-of-25-frame matches it is going to be very tough to beat him.
Neal Foulds
He's won the Champion of Champions, the Masters – the two big invitational events on the calendar – and the Welsh Open this season.
He's been beaten along the way, surprisingly going down to Yu De Lu in the last 16 of the Players Championship Grand Final and going out of the UK Championship to Stuart Bingham, but his form has been good and he looks, by some way, the best player in the world right now. 
Ronnie appears to have matured with age and the help he's received from Dr Steve Peters has been a revelation for him - but he's very fresh at the moment, too. 
Many of his opponents went to Haikou in Southern China, flew back for the Grand Final in Preston, then jetted back to Beijing. It's not like coal mining but you can't cheat off jet lag – and Ronnie's not had any of that to worry about. 
While other players have been trudging all around the world he's had a break since losing to Yu De Lu in March and has had a chance to recharge his batteries. 
While I think he'll be vulnerable to anybody early on, he's got a good first round draw and once he gets into the best-of-25-frame matches it is going to be very tough to beat him. 
He's had a good preparation, been more reliable than ever in the last couple of seasons and, now being a five-time world champion, we can no longer suggest the long format of the game doesn't suit him. 
He's the clear favourite and his rivals know that too. Psychologically that's tough on them. He's got an aura about him and someone has to burst that bubble. 
Contenders
Neil Robertson: I've always felt the world number one is capable of adding to his 2010 world title. This season he's been trying to make 100 centuries in a campaign, which would be a statistical miracle. But a century break only wins one frame and Robertson, who is on 93, can't be thinking about that during the worlds. He's the man in the bottom half but hopefully he's learnt from last year when, with seeds falling all around him, he froze against Robert Milkins. He's played a lot of snooker this year and I just wonder how sharp he is. It would be a great effort if he won it as he's not as fresh as some. 
Mark Selby: Selby has looked pretty jaded lately. He lost to Mike Dunn in Beijing and seems to be searching for something. I'd like to see him crowned world champion because he's a good ambassador for the game but he's got a tough first game against Michael White, who got to the quarters last year, and, despite reaching the final before, it might be too much for him this time. 
Ding Junhui: I've got to have him on the shortlist. He's won five ranking events this season and won in Beijing last time out. No one has won the tournament leading up to the worlds and then been victorious at the Crucible since John Higgins in 1998 but Ding has a really good draw and there's a good chance he could go a long way. I don't think he's ever played all that well at the worlds, apart from 2011 when he lost to Judd Trump in the semis, but he can win it. He's in O'Sullivan's half but he is definitely a contender. 
Shuan Murphy: Shaun is playing better than I've seen in a while. He changed his cue at the start of the season but gradually got used to it, lost a lot of weight and won in Haikou, his first ranking title victory in a long time. He could meet O'Sullivan in the quarters, and I expect him to do that. He may be peaking at the right time. 
Stuart Bingham: Stuart is a bit of an outsider but he beat O'Sullivan at the UK Championship and there was no fluke about it. Not many others have done that and he arrives in Sheffield fresher than most because his father-in-law sadly passed away recently. He will probably have to beat two former world champions in Ken Doherty and John Higgins in his first two rounds but he could go well. I think Bingham will have a really good championship. 
Judd Trump: I still think this young man has a world title in him. He is gradually getting better this season and won the Championship League which is a tough tournament to take. He's likely got Stephen Maguire in the second round and is lurking near Neil Robertson in the draw but he's reached the final before – in 2011 – and I'm going to go with him to win the tournament.
Fresh faces
Finally, here are a couple of less familiar names to look out for.
With three former world champions, Mark Williams, Peter Ebdon and Graeme Dott all missing out in qualifying, there are some emerging names in the hat. Kyren Wilson is a really good player. He beat Dott by knocking in a barrage of big breaks. He's a fine player and is up against Ricky Walden who reached the semis last year.
But the one I like is Xiao Guodong. I'm not saying he'll beat Ali Carter in the first round - Ali is twice a finalist here - but Xiao reached the final in Shanghai earlier in the season, where he lost to Ding, and is a really good player. He's capable of winning a ranking event and can't be underestimated. 
That said, it's very tough for a rookie at the Crucible. Sometimes the occasion gets to players; it's a small, claustrophobic arena. Xiao says he's never been there before and he could be in for a shock. It took Higgins years to get used to playing there and after his first appearance he said he didn't like it.
After winning the world title four times there, perhaps he now feels differently!