Snooker Shoot-Out: Unpredictable event will be great fun, says Neal Foulds
Neal Foulds is looking forward to another fun, raucous Snooker Shoot-Out - but can't pick a winner.
By Neal Foulds
Last Updated: 23/01/14 9:52am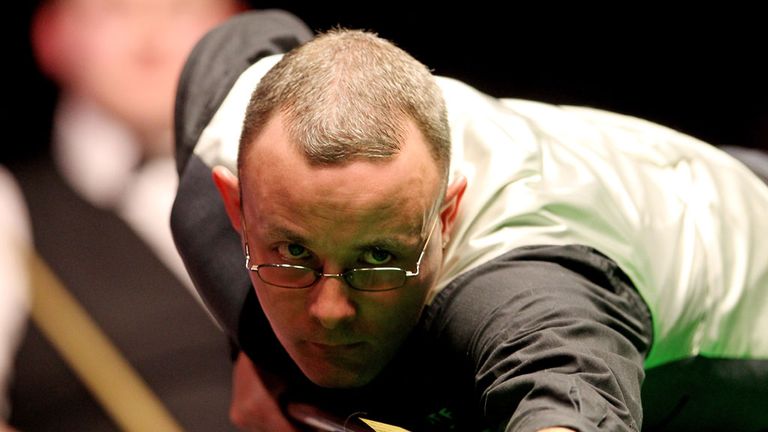 The one-frame knockout contest - featuring the feared shotclock - is a fun, unpredictable event in front of a usually boisterous audience at the Circus Arena in Blackpool.
However, with £32,000 on offer for the winner, the players soon focus on the task at hand and victory can have a really positive impact on their careers.
We've not had a top-16 player win the event yet but in 2012 Barry Hawkins, who had been somewhat in the doldrums, took the win. He picked up his winner's cheque and got a bit of coverage lifting the trophy on Sky and you thought 'that's that'.
But later that year he went on to win his first ranking event in Australia and made it to the final of the 2013 world championships.
Mighty oaks from little acorns grow and this is a great chance for players to kick-start their season.
Fast
Picking a winner is never easy, though.
You need to be playing well to stand a chance but, more than anything, you need luck to win it. There are going to be moments in the match where anything can happen, where you knock a ball in when you're trying to open the pack and then the opponent has ball-in-hand and you're out without potting a ball.
At the start of the event, going from the field of 64 to being the last man standing feels like an impossible task. Someone has to win it, though, and the players to look out for are usually the quick-thinking, fast players, such as Jack Lisowski or Robert Milkins.
While others are getting carried away with the crowd and everything going on around them, the winner is usually able to use a bit of common sense at the table.
Last year's winner, Martin Gould, is a clever lad and a snooker hall shrewdie. He used to be a croupier so there are no flies on him and his success wasn't too much of a surprise.
However, he'd have to be 'Miracle Man' to win it two years running; surely he used up his good luck 12 months ago...
It's a shame Judd Trump won't be there as his style and quick-thinking would have given him a great chance and the same goes for Ronnie O'Sullivan and Neil Robertson, who unfortunately won't be there either.
That won't deter the crowd, though.
If you're down to play late on the Friday - and Jimmy White v Jimmy Robertson is the last match on that night - then you're in trouble because that's normally the most raucous time, when people going there on stag dos and so on have had a bit to drink.
They'll need a pair of ear muffs just to concentrate but I'm looking forward to it!