Neal Foulds believes Stephen Lee must answer for his actions
Neal Foulds backs the decision to ban Stephen Lee for 12 years having read evidence of match-fixing.
Last Updated: 25/09/13 4:24pm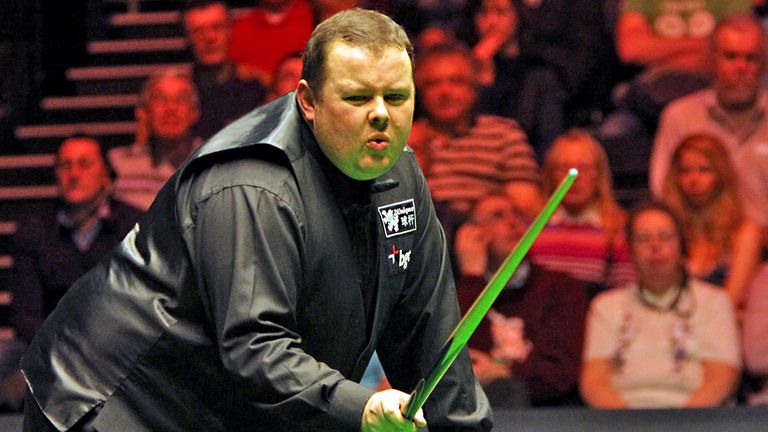 The impact can be very serious and there is no doubt that it is very serious.
Having said that, by banning somebody for as long as 12 years and effectively ending a player's career, the message is being sent out that you can't behave in this way - although we shouldn't forget that Stephen is to appeal.
I've read the 35-page appraisal that was compiled at the time and it appears he's got quite a lot of questions to answer. I think it's important to clean up the game and I think Barry Hearn is the man to do it.
I think it's been dealt with severely but in some ways it's very important that the punishment is severe. I don't think he's being made an example of - it seems he has a lot to answer to and it seems he has been doing this for a long time.
If that's the case, then I think he just felt he could go on living the way he wanted to and abusing the game. Don't forget you've got a loyalty to the sport when you come into it and when you leave, you should put something back. It seems Stephen Lee has refused to do that and isn't too worried about what it does to the game.
Incidents
At no point did I ever know of anything like this during my time as a player. We heard Ronnie O'Sullivan's comments but he didn't say it was widespread - he suggested that there might be one or two other instances of it and he retracted that statement.
Ronnie will have to answer to the authorities over what he means. He may have a point, I don't know because I'm in the game only as a commentator now.
During my era, there was a player called Peter Francisco who was banned for a long time and has never really reappeared on the tour even though his ban is over now. There were isolated incidents but there are people that do bad things in any walk of life. The majority of people don't do bad things.
It must be stamped out and taken out of the sport to make it fairer for the ones that don't do it.
The worst thing to come out of this is that there might be members of the general public who go and watch the game and think that all the players that try their hearts out miss a ball for any other reason besides human error.
Integrity
The integrity of the game is important and almost everybody in the game has that integrity.
There is an element of spot-fixing in the incidents that have been alleged. For example, it's been alleged he deliberately lost the first frame of matches because he went on to win matches against Stephen Hendry and Mark King.
Most seriously of all (not that any of it isn't serious), was that in the World Championship, he tried to lose to Ryan Day by a fixed margin. If that's true, and I've read the report and it seems beyond probability than it's true, then it would be a shame that people paid to travel to Sheffield from all around the world to watch snooker and see that.
I was actually commentating on the second session of that match. I didn't know what was happening - I just thought it was a bad day at the office. It's very difficult to differentiate and the way it's usually done is by the wild and extravagant betting patterns taking place outside of the game. That arouses suspicion.
I don't think it's better to spot fix than to throw an entire match because it all amounts to fraud and cheating. Obviously the World Championship is the worst offence if there is one, but then that's not to say any of them are good.
It's been dealt with in very serious terms. Anyone who is unsure about it should read the report and they can make up their own minds from that.
Hopefully we've seen the last of this now in snooker.