Stuart Bingham impressed throughout the Premier League, says Neal Foulds
Neal Foulds reflects on the 2012 Premier League and heaps praise on unlikely winner Stuart Bingham.
Last Updated: 26/11/12 2:02pm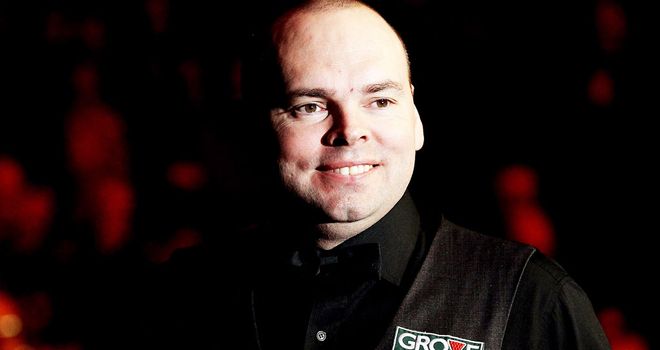 He qualified for the event by winning the Australian Open in 2011 but he wasn't really fancied by anyone before the league got underway. However, as the victories by Ronnie O'Sullivan in this event over the years have shown, the Premier League suits quick, attacking players such as Bingham and he produced the goods.
In fact, Bingham went through the entire tournament undefeated, so he deserves a lot of credit for what he has done.
On the night Trump - who was my tip for the tournament when it got underway in August - was beaten by the better player and he didn't make any excuses. However, he did hint at the amount of snooker he's played recently and I wonder if that led to him not having quite the same edge about his game we're used to.
His semi-final win over Neil Robertson finishing at 1.30am on Sunday morning wouldn't have helped either!
That was a pretty dismal game of snooker, in truth, but Trump battled back from 3-1 down and needing a snooker to progress 5-4 after Bingham had comeback from 4-3 down to win the last two frames of his semi-final and knockout John Higgins.
Bingham would have been very unlucky to have lost that contest - he should have won almost all of the nine frames - and he clearly had the better form going into Sunday's final.
During the match I thought Trump had a few unlucky moments and three or four nudges which stopped his break building in its tracks. But usually the guy playing the best gets the good fortune and that's the way it worked out.
The win clearly meant a lot to Bingham; he was almost lost for words at the end. His confidence has grown over the past two years since he won the Australian Open and he's added a couple of PTC events to his CV this season.
He's still improving even though he's not a particularly young man - he turned pro many years ago in the 1990s - but I'd say now he is one of the top seven or eight players in world and good enough to be a dangerous opponent in the big three tournaments, the UK Championship, the Masters and the World Championships.
I'm not sure he could win any of those - they are normally won by the very best - but you certainly wouldn't like to draw him early on.
Tournament review
This year's edition wasn't helped by the fact Ronnie O'Sullivan wasn't playing but if he doesn't want to play we have to concentrate on the players that do - and they've produced a good event.
Obviously Stephen Lee's suspension put a dampener on things but the finals weekend was good and you only have to see the elation on Stuart Bingham's face at the end to know it meant a lot to him.
The shot clock format provides players with a different challenge and fans who enjoyed seeing a slightly different spin on a tournament should look out for the 2013 Snooker Shoot-out, which is also live on Sky Sports, in January.
There will be even shorter time limits in that event and it will be quite a spectacle!