Shaun Murphy snatches thrilling 6-5 win over John Higgins in Masters quarter-final.
Last Updated: 18/01/13 11:21am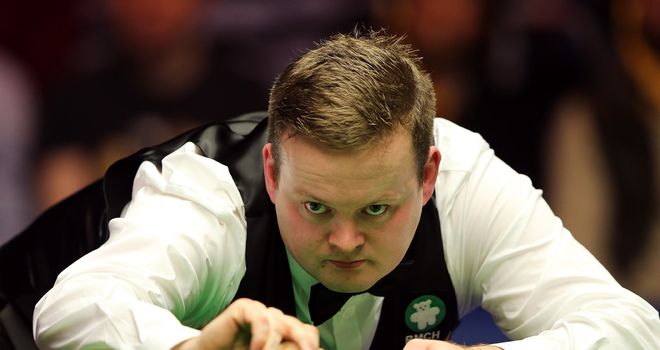 Shaun Murphy: Trailed 4-1 before hitting back against Higgins
Shaun Murphy held his nerve in a tense deciding frame to snatch a thrilling 6-5 victory over John Higgins in their Masters quarter-final at Alexandra Palace.
Higgins looked to have booked a last-four showdown with Neil Robertson when he opened up a 51-0 lead before missing a difficult blue in the 11th frame.
But Murphy took advantage as he knocked in a composed break of 66 to cap victory in a match in which he trailed 4-1 and 5-4.
Murphy took the early lead with a run of 85, but four-time world champion Higgins reeled off the next four frame despite managing a highest break of only 69.
Murphy responded with breaks of 70 and 77 as he levelled the match, only for Higgins to knock in a 61 to go one frame from victory.
Higgins then missed a red to the corner as he looked to dislodge another from the side rail and Murphy stepped in to force the sixth deciding frame in 10 matches this week.
Higgins appeared on his way through until he got out of position and missed a tricky blue from the side cushion.
And Murphy seized his unexpected chance with a near-flawless break, sinking an authoritive pink to complete a superb comeback.