Chalk and talk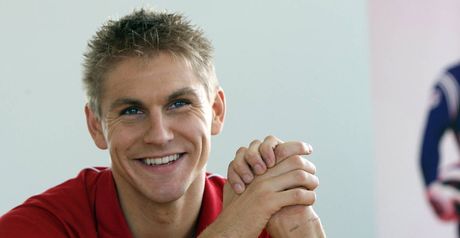 Steve Brown
A lot has happened since my last blog so I will try and get you all up to speed.
I have been busy playing for my club in the league which I always enjoy and of course we did the test event which was absolutely fantastic.
Playing at the actual stadium and getting a feel for it was a real buzz. The atmosphere was exhilarating and that was with only 500 people in the crowd. Imagine what it is going to be like with the other 13,000 seats full!
The seats are really steep which makes it a real arena - they don't slope back as much as they do in other stadiums - instead you have this almost vertical wall of screaming fans which is just fantastic - they really create a wall of sound!
We were all quite tense at the test event because the GB team had not been named yet. As much as you are playing for the team and wanting everyone to play well for the team, there is still a slice of you hoping that you are doing enough to impress the coaches with your individual performance.
Now that the team is all selected we can all put 100% into our team ethos and not worry about individual performances.
We are a proper tight unit and we are putting all our focus on the opposition.
Research
We have 100 days to go - that is a100 days of focus and determination. Our training has not really changed but there is more of it! I spoke about chalk and talk before and the amount of that is unreal.
We know who has been selected in other teams so we are looking at their players very closely. That means we are working hard on their abilities and their weaknesses - are players right handed or left handed, how good is their passing? Moving forward a big part of our time is spent getting to know our opposition inside out.
Recently I was on Soccer AM which was great fun - myself and David Ginola are now best of mates! I went on the show on behalf of Youth Sport Trust that was arranged through Sky's Living for Sport programme.
It was an absolute honour to be asked to be there. The Trust has got so many world class athletes that they could have asked anyone to attend so when they asked me to go on I could not believe it! I am not sure they liked having a rugby player on but it was all in jest and they presented the Trust with a fantastic cheque.
It's my birthday coming up soon so I guess I'll have to make some family plans. I've got my three younger brothers who I don't see nearly enough of - not to forget my mum and dad of course - so I guess a family evening is on the horizon. It will be dinner out or mum cooking I expect - a relaxing one night of calm ahead of the big storm that is coming!