Getting involved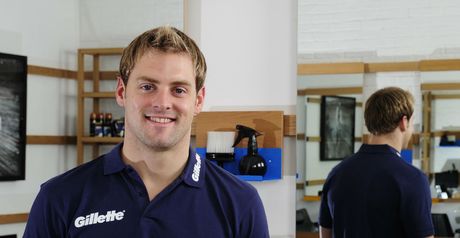 Liam Tancock: Attended a reception with the Princess of Monaco this week!
Jody Cundy has this week returned from his altitude training camp in Spain. Before he returned home, the scholar tweeted- @jodycundy : Last day of training from our 1800m base, and it's another cloudy one! But it's been fun here, and the training has been solid.
When he got back to the UK he was in demand though, tweeting- @jodycundy: Arrived home safely, to be greeted by random drug testers! Bags in and time to pee!
Athlete Nicola Sanders was in London this week, tweeting- @nic400: Been up early @ the opening of staybridge suites & holiday inn in Stratford!Gorgeous suites!Not a bad location either!
When she has had a bit of spare time, she also enjoys catching up with her favourite television shows, tweeting - @nic400: Yey an episode of #oneborneveryminute I haven't seen! How has this happened?!! #bonus
Swimmers Fran Halsall and Liam Tancock have also returned to the UK, after their tour in Monaco and Canet.
Fran tweeted- @franhalsall: Monaco was a cool place to visit, the casino is such a nice building (I even came out from it up)!
Also pleased with my races, seeing areas that have improved and now what I need to focus on for this last bit of training.
The swimmer is also looking ahead to her post-Olympic plans, adding- @franhalsall: Just given in to temptation and purchased some alexander mcqueen sandals from@NETAPORTER post olympic holidays will be spent in pretty shoes.
Team-mate Liam Tancock has also been busy this week, with a new advert being aired on television. He tweeted- @LiamTancock: Has anyone seen me in the new Gillette TV ad for Father's Day? Its features me alongside Tyson Gay and Roger Federer. It's pretty cool! :-)
He had a great time whilst in Europe, especially due to the fact he met a rather important person whilst there- @LiamTancock: After the swim meet last night we all got Suited and Booted for a reception with the Princess of Monaco! It was pretty cool! :-)
The scholar's latest video blog is also now available online, in which he shares his training regime from Miami.
Last weekend saw Perri Shakes-Drayton compete in Bedford. She tweeted after the event- @Shakesdrayton: Nice little PB in the 400m today at Bedford international meet today.
It was Get Involved week last week on Sky Sports News, focusing on grassroots sport and encouraging people to take up sport.
Scholar Steve Brown tells us why people are missing out if they don't try new sports.
Boxing scholar Katie Taylor also spoke to Sky Sports News during Get Involved week. The four-time world boxing champion shared her views, saying that getting involved in sport as a child was difficult - but that's all changed now.
This week saw judo star, Euan Burton, showing off his skills. He tweeted- @Euan_Burton: Good day demonstrating judo to Sky staff in Dunfermline. Thanks for the good luck wishes and kind words. @SkyScholarships #believeinbritain
However, for scholar Aaron Cook this week has been another one full of controversy and struggle, following his omission from the Olympic Games.
He spoke to Sky Sports News HD, explaining that he feels he has "been robbed".
Mark Rohan told us this week that he bought himself a 'gopro' camera for when he was in Switzerland at the start of the month so that he could record his road race.
He also said that his local school have been in contact with him, with our scholar due to visit them before the end of the month when they close for the summer.
This week will also see gymnast Louis Smith taking on Olympic Torch bearer duties on behalf of BA. He will carry the Flame on Friday in Newcastle.