Sky is committed to the development of sport at all levels, and with Sky Sports Scholarships we're helping 12 of Britain and Ireland's most exciting young athletes fulfil their potential on the international stage.
The scholarship offers financial and developmental support tailored to each athlete's specific requirements covering areas such as training, competition, nutrition and media.
The 12 athletes awarded scholarships are: Jack Bateson (boxing), Holly Bleasdale (pole vault), Olivia Breen (sprints), Elise Christie (speed skating), Lucy Garner (cycling), Quillan Isidore (BMX), Jessica Judd (800m), Savannah Marshall (boxing), Siobhan-Marie O'Connor (swimming), Sam Oldham (gymnastics), Louis Persent (400m) and Jason Quigley (boxing).
The athletes will also partner up with a Sky Sports mentor who will offer support as they prepare for life in the spotlight.
Alongside Sky Sports Living for Sport, Sky Ride and Game Changers, the scholarship is another demonstration of Sky Sports' dedication to sport from grass-roots to elite level.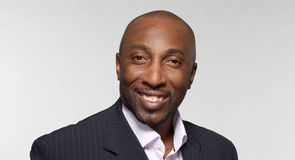 Tony Lester, head of Sky Sports Scholarships, said: "I'm incredibly excited by the 12 athletes who'll be joining us on the Sky Sports Scholarship.
"I know from more than 20 years' involvement in athletics that success at the highest level is about much more than just physical ability. You need the right combination of performance, personal development and a strong support network.
"Over the next three years we'll be building a relationship which enables these athletes to develop their talents and compete to their full potential."
Barney Francis, managing director of Sky Sports, added: "We're proud of our scholarship scheme and we're proud of our 12 scholars.
"At Sky we believe in the power of sport and the difference it can make at all levels and we can't wait to partner with these athletes over the next three years."
And here are the new class of Sky Sports Scholars....
Jack Bateson
Jack is a light-flyweight boxer and claimed bronze at this year's European Championships at that weight. Having made his international bow in 2007, Jack has since gone on to win the gold medal at the Youth Commonwealth Games in 2011 and become senior ABA national champion in his weight class. Click here for more info.
Holly Bleasdale
Holly is Britain's leading female pole vaulter and this year showed her undoubted talent to win gold at the European Indoor Athletics Championships. Holly has already competed at both the World Championships and the Olympic Games despite being just 21 years of age. Click here for more info.
Olivia Breen
Olivia is a T38 sprinter and won a bronze medal at last summer's Paralympic Games in the 4x100m relay. After less than two years competing at the top level, Olivia has made it to the final of the T38 100m and 200m in both the Paralympic Games and the World Championships as well as winning European bronze medals in the two events last year. Click here for more info.
Elise Christie
Elise is a short track speed skater and double European champion after victories in the 1000m and 1500m earlier this year. Elise has also taken gold in the 1500m in a World Cup event this year and won 1000m bronze in the World Championships. Click here for more info.
Lucy Garner
Lucy is double World Junior Road Race champion and also a talented track cyclist. The teenager was part of the Great Britain team to take gold in the team pursuit at the European Championship in 2012 following on from being named the Sunday Times' Young Sports Woman of the Year in 2011. Click here for more info.
Quillan Isidore
Quillan is a BMX racer and in 2012 won the UCI Boys 16 at the World Championships. At just 16, Quillan is already a three-time British Junior champion and double national champion. Click here for more info.
Jessica Judd
Jessica is a middle-distance runner, competing in both the 800m and 1500m events. This season Jessica took gold at the European Team Championships and also won her first Diamond League event, both in the 800m. Only 18, the Canvey Island girl was part of the Great Britain squad for this summer's World Athletics Championships. Click here for more info.
Savannah Marshall
Savannah is a middleweight boxer and the reigning European Union champion in that division. Last year Savannah won the World Championship gold medal and she was also a member of the boxing squad for the Olympic Games. Click here for more info.
Siobhan-Marie O'Connor
Siobhan is a swimmer with the 200m individual medley her favourite event and this year she won gold at the British Gas International event in Leeds. Siobhan is also a very capable 100m breaststroke swimmer and it is in this discipline that she competed at the 2012 Olympics, where she was part of the British team that made the 4x100m medley final. Click here for more info.
Sam Oldham
Sam is a gymnast with Olympic experience and a growing list of medals on the international stage. An all-around gymnast, Sam was named Youth Olympic high bar champion in 2010 and took the bronze medal at the European Championships at senior level this year. Click here for more info.
Louis Persent
Louis is a 400m runner and a former World Junior silver medallist. The University of Cambridge graduate has recovered from an Achilles injury and is being mentored by former Olympic silver medallist Roger Black in an attempt to fulfil his potential as one of Britain's most promising 400m runners. Click here for more info.
Jason Quigley
Jason is an Irish boxer who competes in the middleweight division. This year saw Jason crowned European Under-23 champion as well as claiming the title of National Senior Elite champion. The 22-year-old also has a number Elite Grand Prix gold medals to his name. Click here for more info.