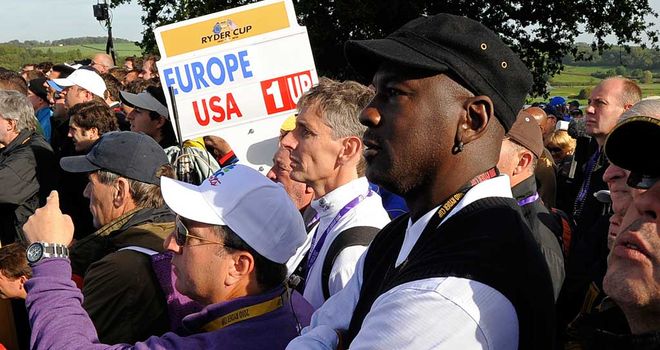 Michael Jordan: Love says he can be an inspiration
United States captain Davis Love has insisted that NBA legend Michael Jordan will prove an inspiration rather than a high-profile distraction for his Ryder Cup team.
The former Chicago Bulls and Team USA talisman has been recruited to Love's backroom staff for this month's showdown with Europe.
Renowned golf-addict Jordan has been chief cheerleader for the American team at previous Ryder and Presidents Cup contests, and Love believes he will have a crucial role to play in Chicago.
"I've talked to him. Michael's going to be hanging around with Fred (Couples - assistant captain) probably a lot and be an influence," Love said.
"I told Michael this a couple weeks ago. One of the neatest things I ever saw in the Ryder Cup was Michael riding in the golf cart with Tom Kite.
"He came out to watch Freddie and I play and I thought that was one of the coolest things. So I want my team, like Fred and I did, to get to see Michael.
"Rather than him sneaking around in the gallery, I want him to be seen and I want him to be in our team room, be hanging around and be a great influence."