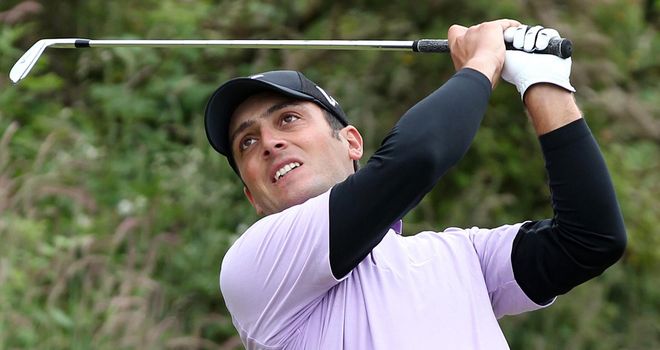 Francesco Molinari: Will be playing in his second Ryder Cup.
Biography
It was one of the shortest shots played at Celtic Manor (a mere six footer) but Molinari's birdie putt that ended the penultimate session of the 2010 Ryder Cup was one of the most vital shots of the week.
Context was all. Molinari was playing in the fourballs alongside his brother Edoardo and Europe had played superbly to fight back from a poor position.
Molinari had kept giving himself short birdie chances - but he also kept missing them. Holing that six foot putt would earn the brothers a half point, but it would also give Europe a two point, rather than one point, advantage going into the singles. It would also maintain European momentum.
It was a huge moment, watched by thousands on the course, millions on TV and all of his team-mates around the green. And he holed it.
This year he has been in typical form, hitting green after green and winning the Open de Espana.
There may be some concerns that the half point discussed above was his only contribution from three matches in 2010, but he's a more mature player this season and his putting has improved.