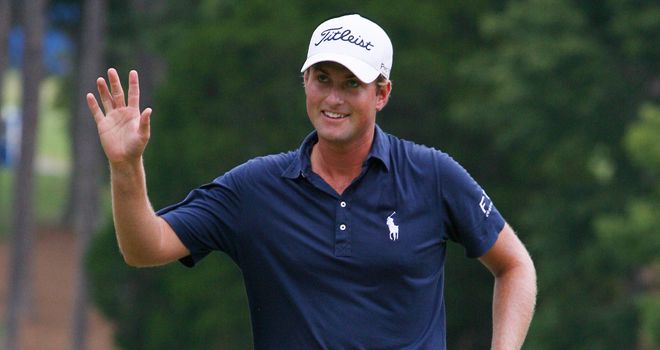 Webb Simpson will be making his Ryder Cup debut.
Biography
A member of the victorious 2007 US Walker Cup team, Simpson turned pro soon afterwards, but his early results gave no hint of what a sparkling 2011 and 2012 he would enjoy.
Fact Box
His full name is James Frederick Webb Simpson
As an amateur Simpson played on the victorious 2007 Walker Cup team which included Dustin Johnson, Rickie Fowler and Kyle Stanley.
Simpson started the 2011 season ranked 213th in the world and ended it in 10th.
Last year he won twice and finished runner-up three times in the process of finishing second on the PGA Tour money list.
This year he was three times close to victory but couldn't seal the deal until he bagged a big one in the shape of the US Open at Olympic Club. It was only the fifth major appearance of his career and his final round 68 saw him overcome a four-shot deficit.
Since then he has missed the Open Championship in order to attend the birth of his child and then missed the cut at the PGA Championship.
He's a very fine golfer and we know that he understands the nature of team golf.
Simpson was not only a winner of the Walker Cup, but the Palmer Cup too - a match between the best university golfers of American and Europe.